Your brand's logo stands for more than just its name.
It establishes credibility, promotes your goals, and creates a personal bond with your target audience. Your logo's ability to connect with your audience and remain top of mind depends on how memorable it is.
However, having a logo made or commissioned by a professional artist can be expensive (for an estimate, check out our logo design cost breakdown). If this is the case, you may be searching for the best free logo creators online.
Money spent on your brand logo may not have been in the original plan if you are running a small website or business and are on a limited budget. However, the visual representation of your brand is also crucial.
To help you with your choice, we have created a list of the best free logo creators and generators that can be used to create a professional logo that also fits within your budget.
1. Adobe Creative Cloud Express Logo Maker
The logo builder in Adobe Creative Cloud Express is a fantastic free resource for developing distinctive emblems for one's company or organization. It allows for extensive personalization of presentations through the manipulation of elements like fonts, colors, and texts.

The library includes four distinct design options and well over a hundred icons. You can just spin a wheel to select the desired appearance and position. One of the best features of the logo builder is that it allows you to quickly and easily modify existing templates.
Choose from a variety of pre-made templates based on criteria like the color scheme, design style, and field of expertise. Like other Adobe products, this wonderful free logo maker is incredibly easy to use.
Other branded elements, such as social graphics, website graphics, and more, can be made within Adobe Spark.
2. Canva
If you've ever designed a logo online, you've undoubtedly used Canva. Canva is a fantastic tool for making visually appealing content such as social media posts, landing page pictures, and logos.

Using a simple drag-and-drop interface, even people with little design knowledge can quickly and easily make professional-looking logos. The online logo builder has over 100 pre-made logos to choose from, and all you are required to start is to answer a few questions about your company.
You'll be presented with a number of logo options tailored to your business's name and replies. The look, hue, and typeface may all be modified with a few simple adjustments. Best of all? The high-quality logo is available for download at no extra cost.
3. Wix
Wix is a specialized logo design application that allows you to produce professional-looking emblems for your company. Simply answer a few questions about your profession, line of work, etc., to be presented with a selection of appropriate color schemes, icons, and typefaces. In the following section, you will find a variety of high-quality, editable logo samples, including your company's name.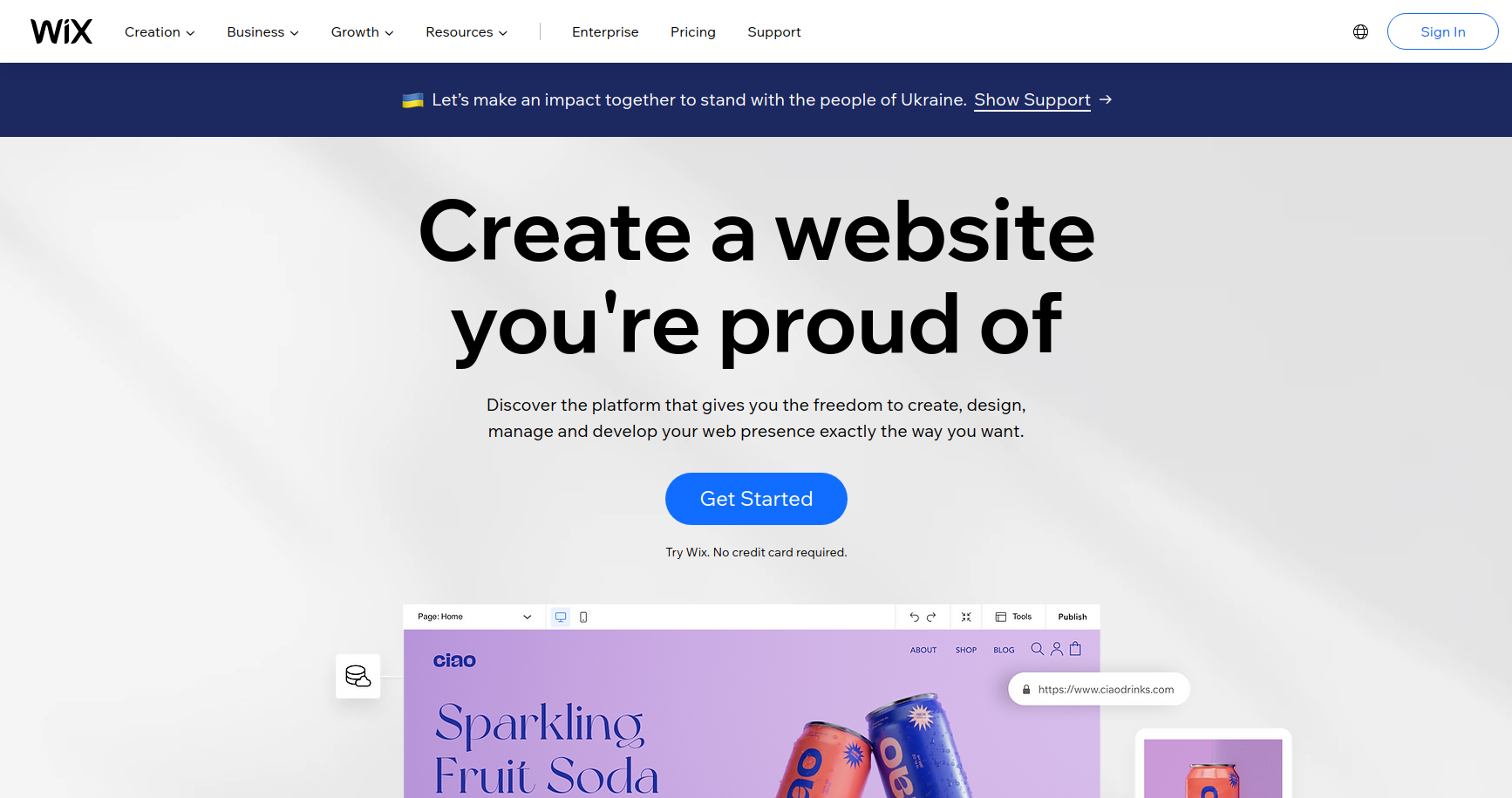 After that is done, you may quickly and easily download the logo image, and most importantly, you'll own all commercial rights to the logo moving forward.
4. Looka
Looka is a reliable free logo builder option with a pleasant and intuitive interface. This logo maker lets you save your creations in a variety of formats, including scalable vector formats like SVG and EPS, in addition to the more common JPEG and PNG.
The logo-making procedure is simplified with Looka's help. To further strengthen the connection between your brand and its target audience, you can use icons and symbols to represent the features you'd like to highlight. In addition, the mood and color palette can be tailored to your preferences.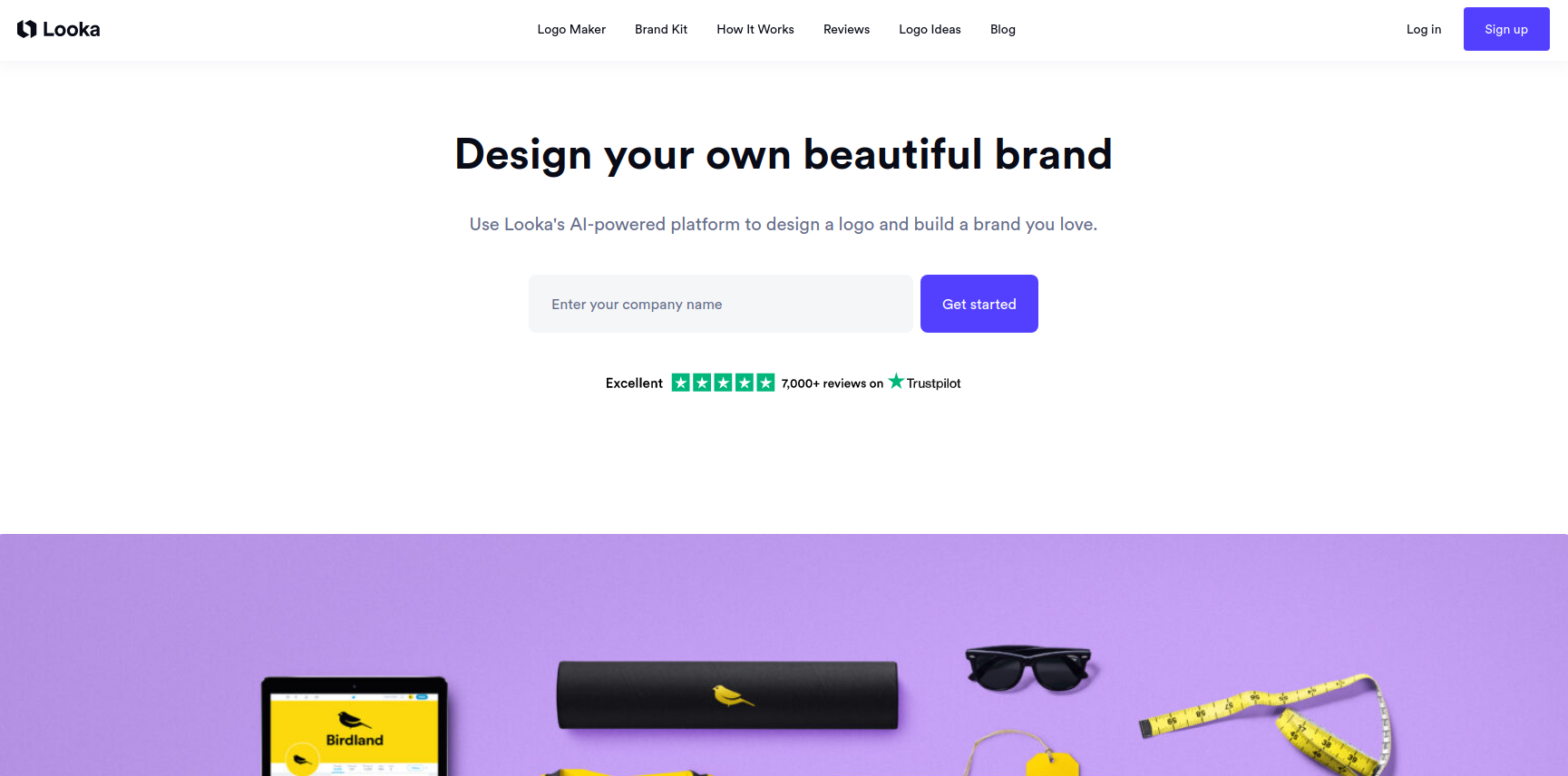 You can modify your logo after the purchase, use it on social media layouts, and even change the colors.
5. Tailor Brands
Tailor Brands is an all-in-one, top-free logo design program that is powered by artificial intelligence and gives you the ability to personalize stunning and one-of-a-kind logos for your company in a matter of minutes. Users who don't have the time to look through a big list of templates in order to pick the one that best fits their needs will realize that this is the ideal solution for them.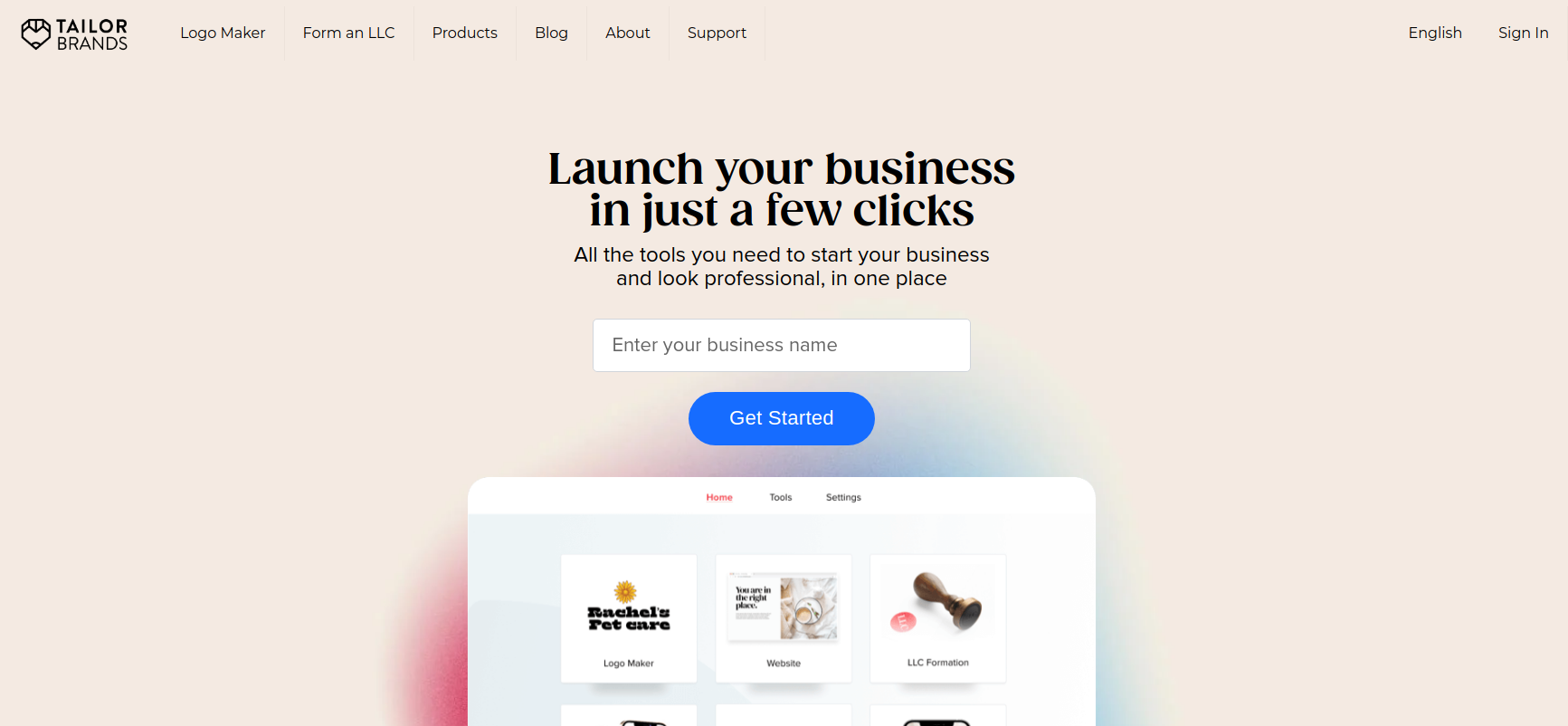 The software prompts you to enter the name of your company and a succinct description before presenting you with a variety of options, such as icons, text, and layouts, from which you may create a custom logo that is exclusive to your company. Either you can personalize it and then obtain a file with an acceptable resolution, or you can pay a sum that is affordable for high-resolution photographs of your logo.
If you are trying to save money, you could find that this tool is helpful to you. Just check that you have a complete understanding of the factors that contribute to the success of a logo.