Have you ever visited a blog or website where the page read "website not accessible"? Or even worse. Clicked on a link, and the dreaded 404 appeared in front of your eyes. As a website owner, you should never let your users encounter this. Instead, you should do something about it. So, if you're launching a new product, create a coming soon page, and if you're currently working on the site, then create a maintenance page.
These pages will help you keep visitors, as well as get new ones. They also show that the pages haven't been forgotten and are, in contrast actively being worked on. So, if your site is in need of a maintenance plugin, keep reading as we'll go through three of the best ones.
1. UnderConstructionPage
Web Factory's UnderConstructionPage Plugin is an easy-to-use WordPress plugin that comes in both free and premium versions. You can use this flexible and SEO-optimized plugin to display a personalized page to visitors whenever your website (or any page) is under construction or undergoing repairs.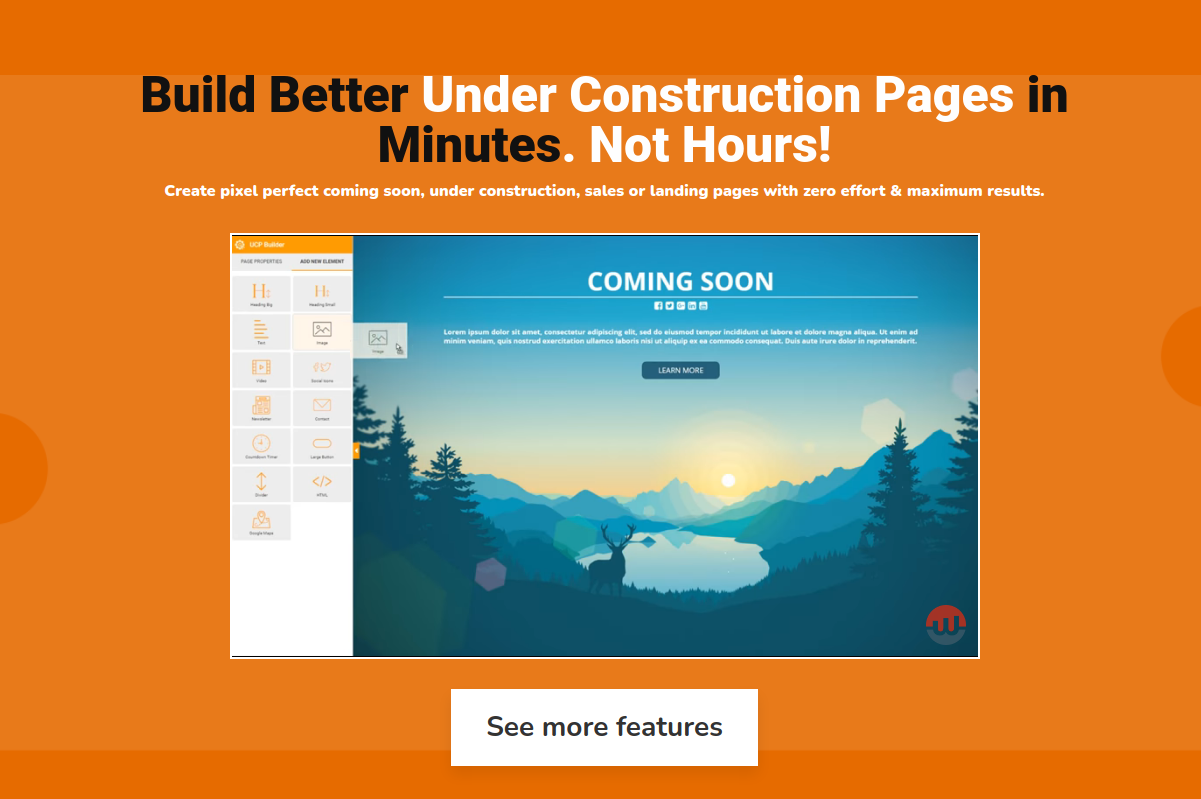 Plus, if you're not a design whiz, there's no need to worry; UnderConstructionPage comes with plenty of pre- optimized website templates suitable for any niche. With this Plugin, you can create an endless number of under-construction pages as all of the templates can be customized to your heart's desire.
It has more than a hundred thousand active users and over a thousand five-star reviews. The overall user score is an astonishing 4.9. While your visitors are here, you may as well try to convert them or get them to engage further. That's why this plugin offers you a way to add social buttons to the under-construction page. That way, the visitors can see what's going on in greater detail and perhaps even become a customer by engaging with your socials.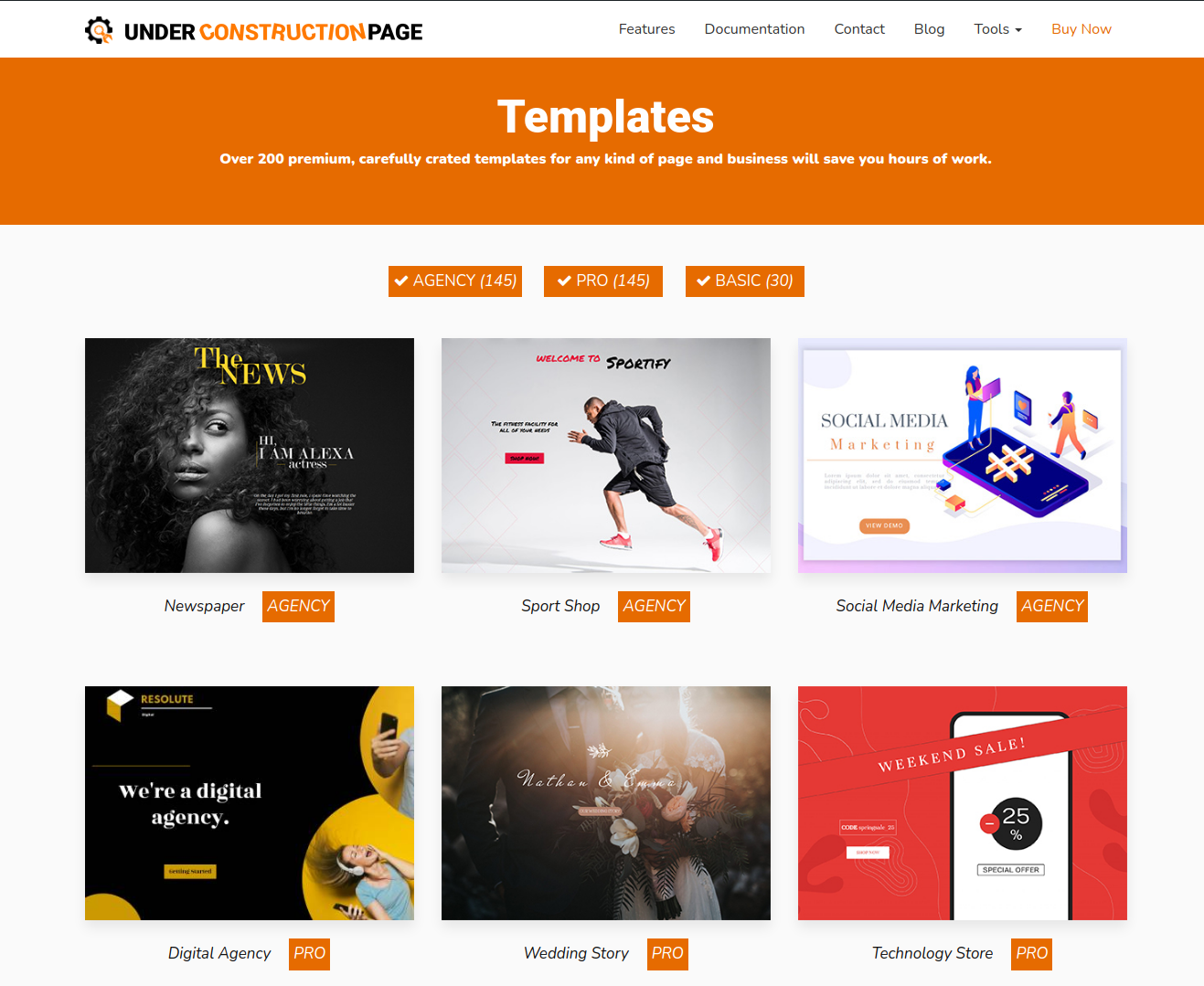 You can also include your Google Analytics and track the page's performance. This will allow you to see how effective the page is and if you might need to do something differently next time.
2. WP Maintenance
Just like the one before it, this plugin comes in both a free and PRO version. However, the WP Maintenance PRO plugin is just what you need if you need pre-made themes, free photos, and other premium features. You can create maintenance, landing, and coming-soon pages more quickly by using the WP Maintenance PRO. The plugin comes with a great selection of themes that draw users in and more than 3 million free photos. It also provides a wide range of integrated tools to support your SEO.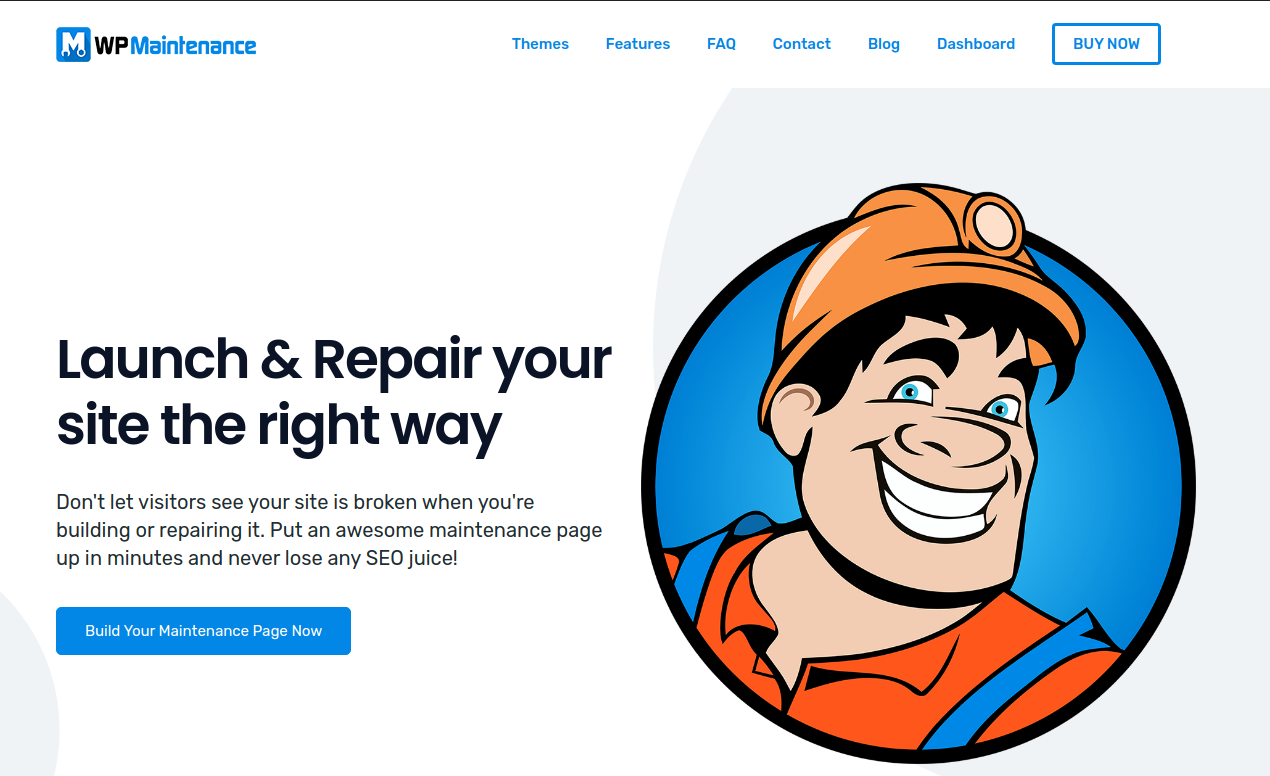 With the PRO version, you can get a page live in a manner of minutes, even if you're not really great at design. This means that this plugin will not only save you time but also money. The drag-and-drop page builder is simple, quick, and easy to use. There is no need to go through any online tutorials either, as it is supremely easy to use.
Visitors can be drawn in by a single compelling image, yet these photos can be hard to find, as you may have to credit the author. With the help of this plugin, you can quickly browse millions of HD photos and use them on your page. Over 2 million images are at your disposal, so there's no way you will not find something suitable.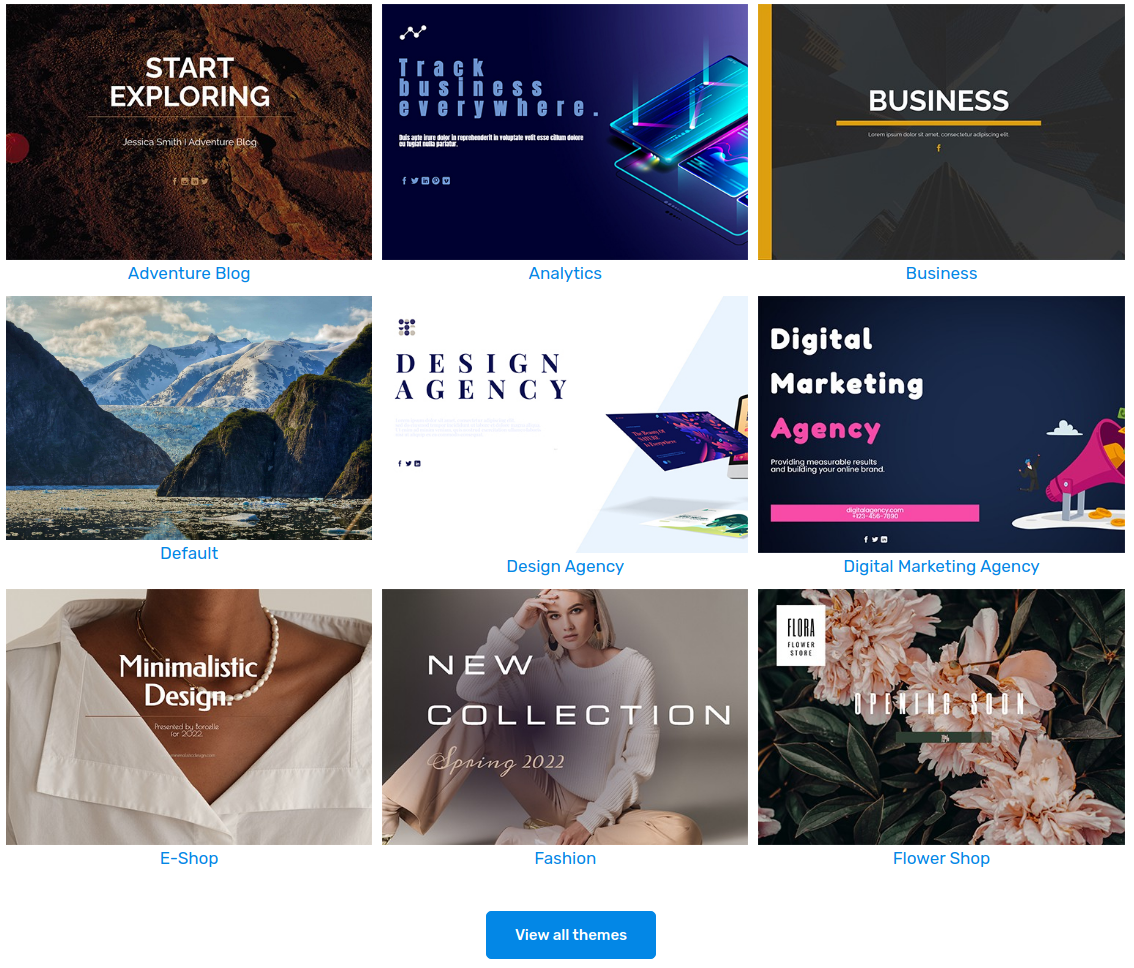 These kinds of plugins usually aren't the best solution for multi-site owners, but this plugin is. Using WP Maintenance you can manage all of your websites, brands, purchases, and licenses from a single dashboard.
3. Coming Soon & Maintenance Mode
To be clear, all of the plugins on this list will allow you to create similar pages. The only real difference between them is they have slightly different features. But, all of them are the best of the best when it comes to maintenance and coming soon plugins. With that said, let's move on to Coming Soon & Maintenance Mode. Let's dive in and explore what it has to offer!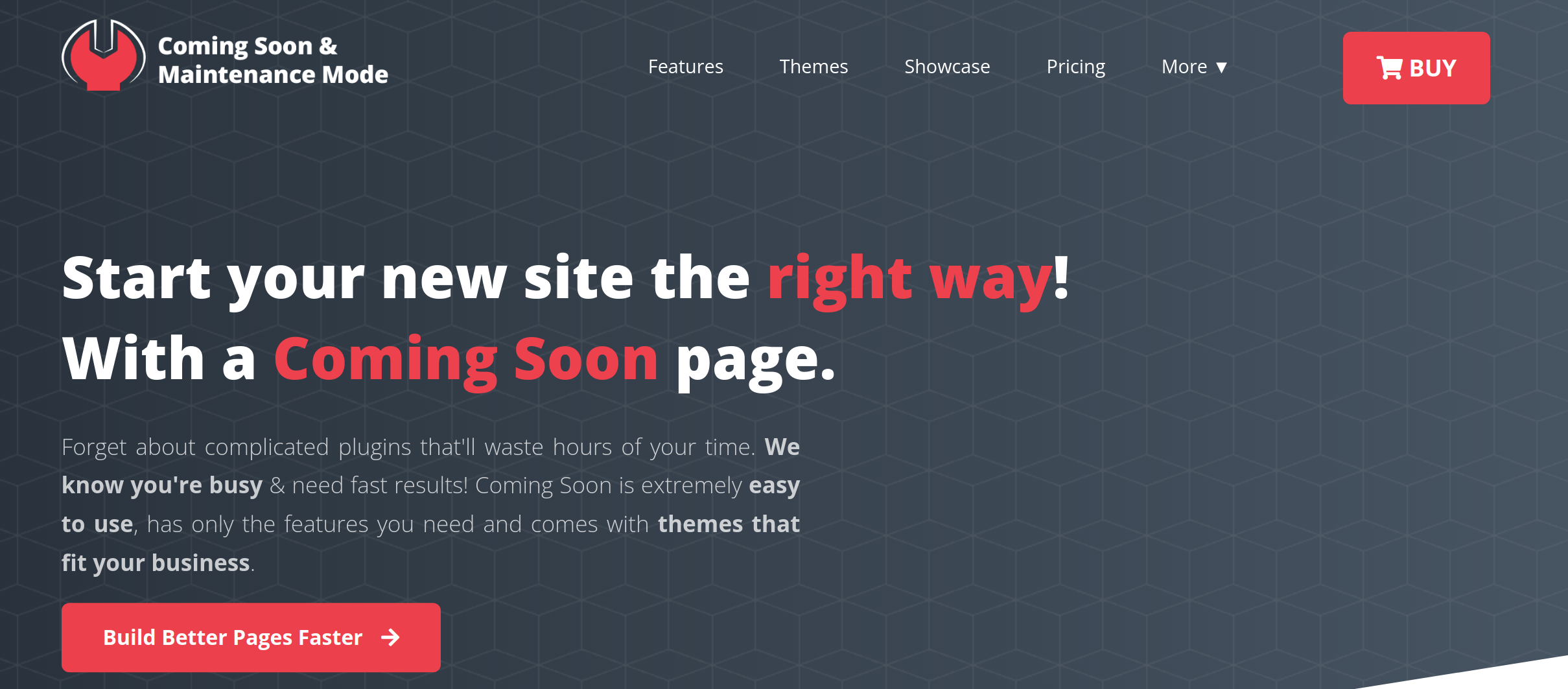 When it comes to themes or templates, this plugin offers the most – an astounding 170 themes for every niche and business. All of the themes included were designed by professionals and can be customized to fit your business to a tee. Plus, the customization process couldn't be simpler than it already is – it really is a win-win.
Images are an important component of any design, this we've already said. So, you will not be surprised when we tell you that this plugin also comes with an extensive library of royalty-free images. You get access to more than 2 million free photos with this plugin; not many plugins will offer this, so keep it in mind.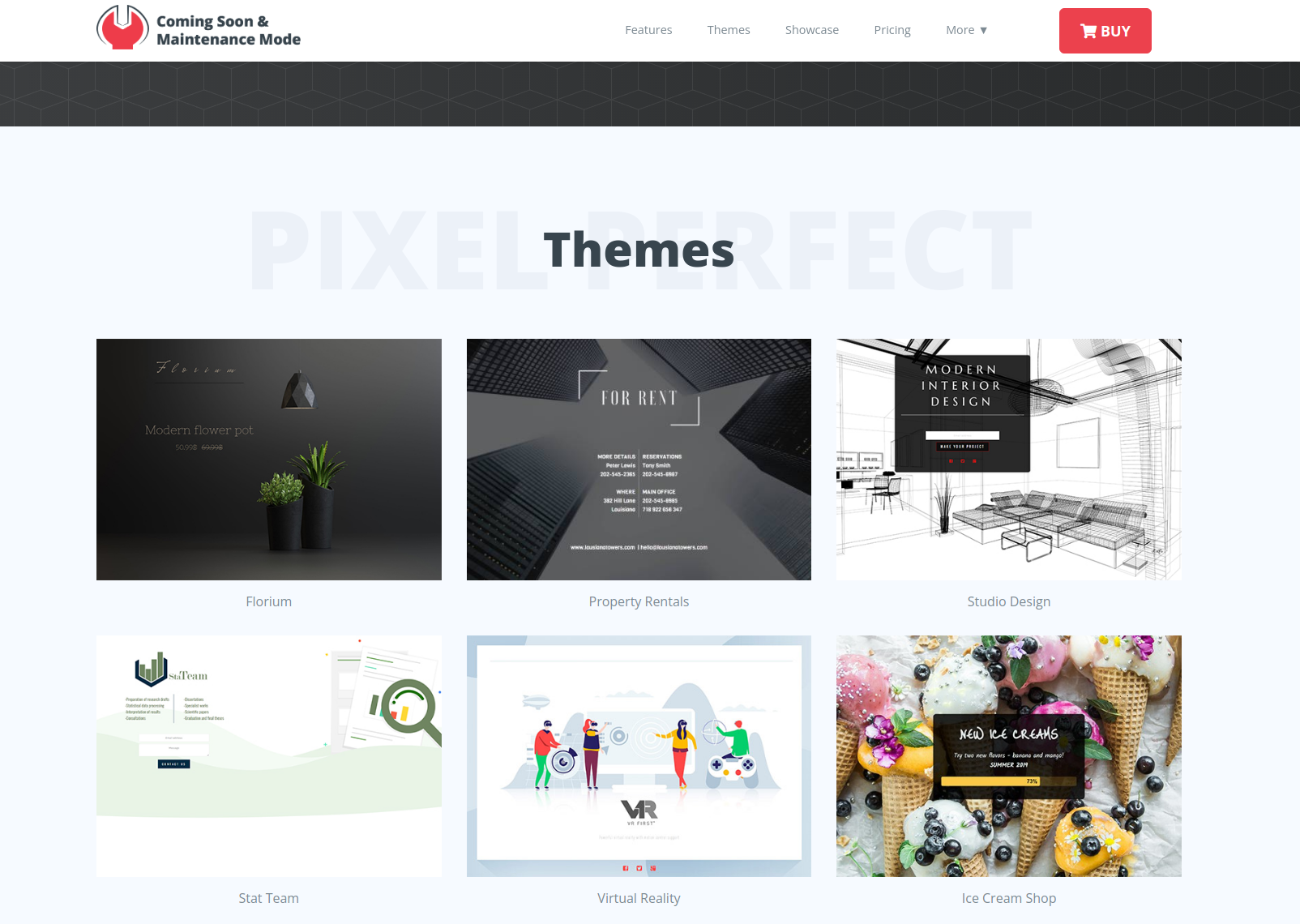 Additionally, the Coming Soon & Maintenance Mode plugin includes a useful drag-and-drop builder with ten modules that can be changed to suit your style and aesthetic. So, if what you're looking for is a quick way to create a stunning page, this plugin is the answer.