Although Adobe Illustrator is a frequently used Adobe Creative Cloud tool, it is also rather pricey. So you might want to opt for something similar, but which one should you choose? To create your portfolio and draw clients, you'll still need the greatest software as a designer.
For creatives like you, we've compiled a list of the best Adobe Illustrator alternatives ranging from really cheap to moderately priced. This way, you can choose from a variety of tools depending on what your needs are.
CORELDraw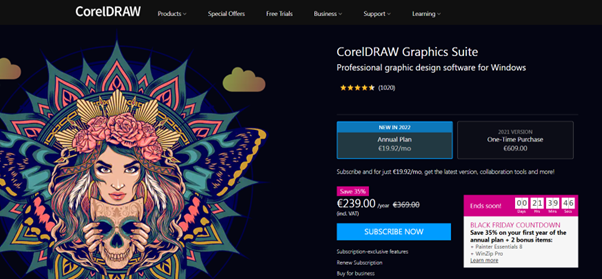 Since CorelDRAW has been available almost as long as Adobe Illustrator, it is one of the most feature-rich options for professional users. It has many unique capabilities, like the LiveSketch tool and integrated collaborative work. Naturally, CorelDRAW also offers every vector drawing tool you could possibly need, from the basic pen tool to more intricate tracing features.
Although some simple page layout options are provided, this feature doesn't feel as polished as its vector illustration capabilities. And even though the subscription and purchase costs initially appear to be outlandish, they are actually rather typical for a graphics application of this caliber and still quite a bit cheaper than Adobe Illustrator.
Affinity Designer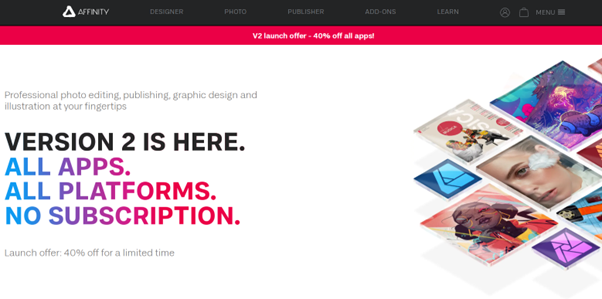 Affinity Designer is perhaps the best alternative when you counter the price. This vector editor was first introduced in 2014 and has rapidly grown in popularity and influence for a good reason. In addition to being feature-full, it is far less expensive than most. All it costs is a one-time purchase fee of €48.99 (although discounts are frequently offered).
Because it isn't hampered by outdated code, the app typically operates slightly faster than Illustrator and significantly faster if your Mac is recent. Affinity Designer offers a few unique capabilities, including unlimited workspace, one million-plus time zoom, and the ability to switch between raster and vector images.
Sketch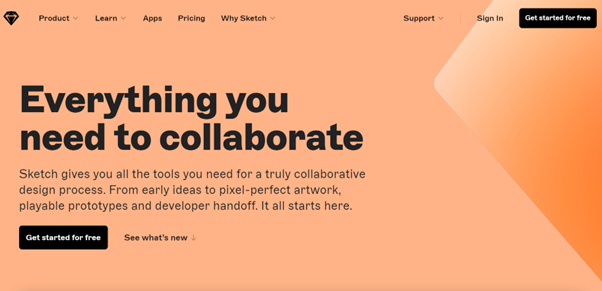 Even though it lacks several advanced features, this graphic design program can still be used in place of Illustrator if only for simple tasks. Due to its simple user interface, you will quickly learn where its tools are located and how to use them. Sketch offers a free trial that you can use for 30 days if you're not sure whether you need to upgrade.
The design team made Sketch incredibly adaptable. It has endless scaling capabilities and vector shapes, making it perfect for a wide range of projects. Using this substitute for Adobe Illustrator, you can add another drawing or make a new one out of simple shapes by using the Vector tool or the pencil. Advanced settings for the paint brushes include color, size, transparency, and other options.
Graphic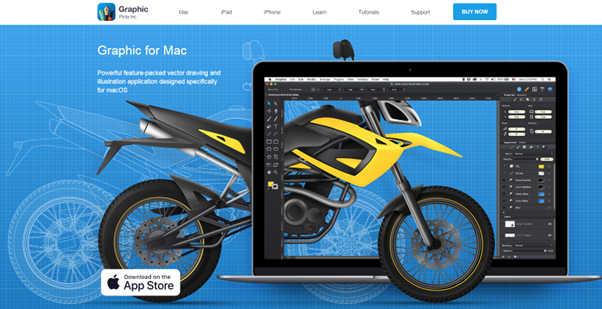 The ideal Illustrator substitute for you could very well be Graphic if you're searching for a tool built from the ground up for the Apple ecosystem. It is a fully functional vector graphics tool that works excellently with graphics tablets for a more user-friendly process when creating illustrations. Additionally, it enables you to work on your iPad and iPhone.
Graphic relies significantly on working with Photoshop files, which are often (but not always) pixel-based despite being a vector software. Unfortunately, this means that Illustrator file support has not been added by the developers. However, you might be able to open your old AI files in Graphic after saving them as PSDs.
Inkscape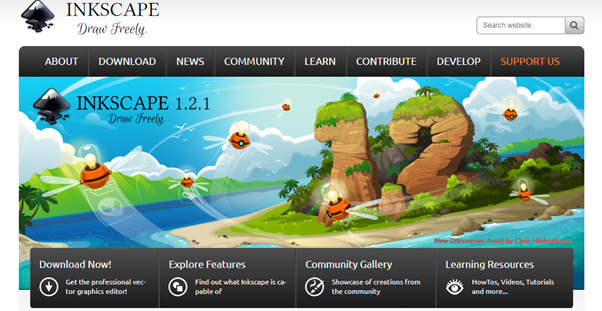 The open-source vector tool Inkscape supports the Scalable Vector Graphics (SVG) standard format. The free Illustrator alternative Inkscape is surprisingly helpful and has a wide range of useful features, including layers, item grouping, drawing, form, pencil and pen tools, variable threshold road generalization, bitmap tracing, and Boolean operations.
It is also small and runs on very low-powered computers. As an alternative to Adobe Illustrator, Inkscape can natively launch or load various files, including SVG, PDF, EPS, AI (Adobe Illustrator), and CDR (CorelDraw). It also works on Windows, Mac, and Linux.
Boxy SVG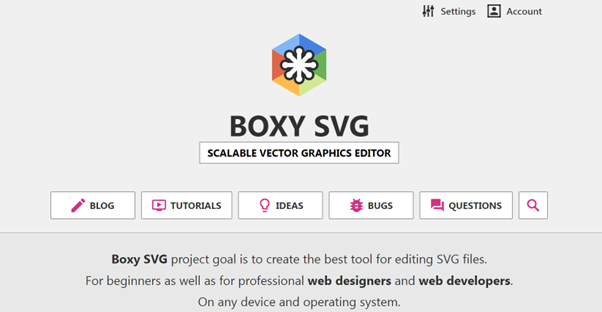 Boxy SVG is a simple tool for creating designs and graphics. The software's usability was a key consideration for the developers as they created it. Any comparison between Boxy SVG and Illustrator will show that the former offers a simpler, more user-friendly interface that enables users to concentrate solely on the design. Although the program doesn't offer a free version, you can test its capabilities for 15 days with a free trial. Then, you'll have to pay a subscription fee starting at $9.99 each year.
You can use a canvas to work on your project and the sidebar to easily access the tools. Boxy-user SVG's interface is comparable to Illustrator's. You can edit more quickly by using key combinations that you can customize.
Vectr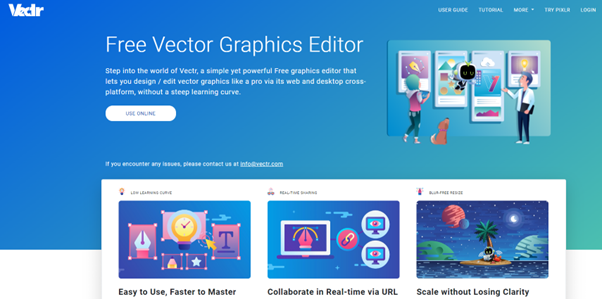 Vectr is a free, browser-based alternative to Illustrator that enables quick and easy vector editing through an interactive interface. Anyone with an internet connection can use it because it is built on a web browser, which makes it very simple for many people to work on designs. Your finished creation can be exported in SVG, PNG, or JPEG format, and you can attach a URL to each file. Vectr is generally shockingly simple and will do just fine if you're not creating anything overly complicated.
Final Thoughts
These are some of the most well-liked Adobe Illustrator alternatives, although new competitors are constantly entering the market to take a piece of the action. Affinity Designer or CorelDRAW should be more than suitable for most uses if you want to replace a professional-level workflow. An online illustrator like Vectr might offer all the functionality required for more informal, small-scale work.