If you are a writer you know how important it is to have good grammar. If your grammar is good then your writing becomes more concise and you seem professional. Correcting and checking your grammar can take a long time if you are checking it yourself and that's why using a tool to help you would be the best way out.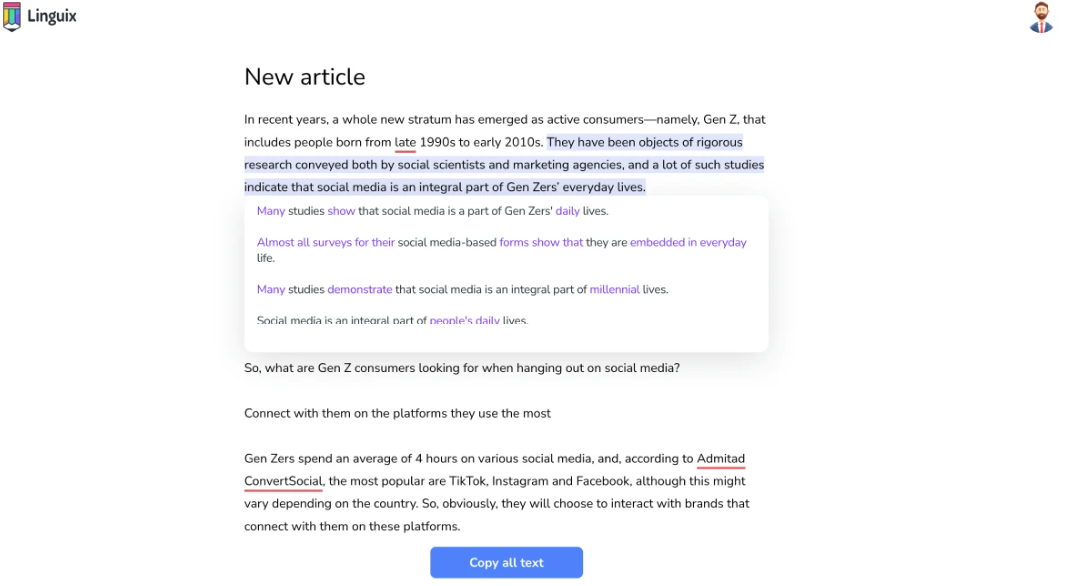 In 2022, the most popular and used tool is Grammarly which automatically corrects your grammar and makes you write fast. That's why in this article we are going to mention a few of Grammarlys' alternatives such as Linguix, Hemingway app, Jetpack, GrammarLookup.com, and Ginger.
Linguix

The first alternative is Linguix. This AI-powered writing assistant is there to correct your grammar and rewrite your sentences to get the best grammar, vocabulary, and writing style.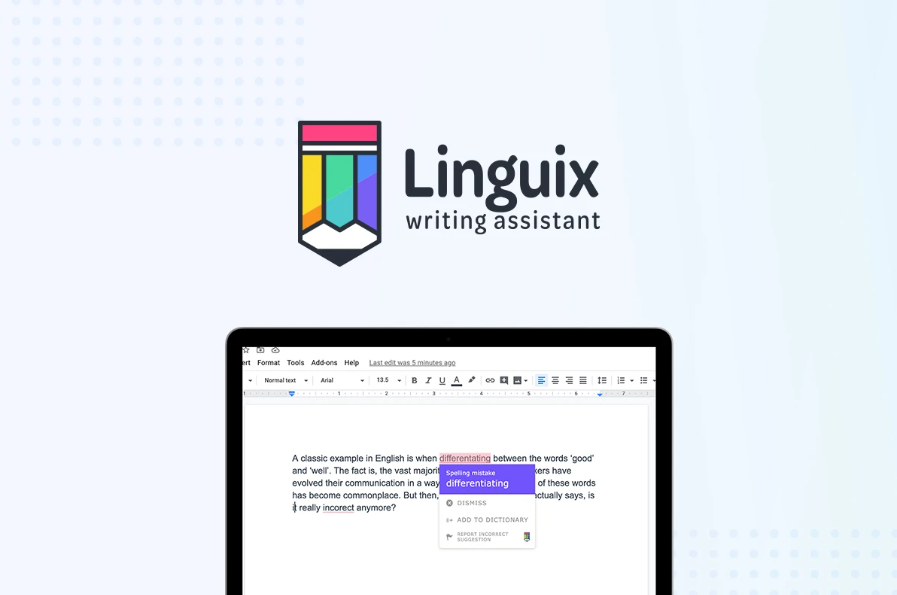 With Linguix, you are finding your grammar mistakes as you write, and that way you can automatically correct them. While you are writing, if there is a mistake that needs fixing, you can just accept the suggestion and fix it straight away. If your sentences are not making much sense or could be written better, you can fix them in a matter of seconds like you can fix your grammar and vocabulary.
A web editor is also an option and it is a great one because you don't need any extra knowledge or any other download to use it. With Linguix you get simplicity, amazing grammar and vocabulary, and a way to make a statement for your brand.
Hemingway App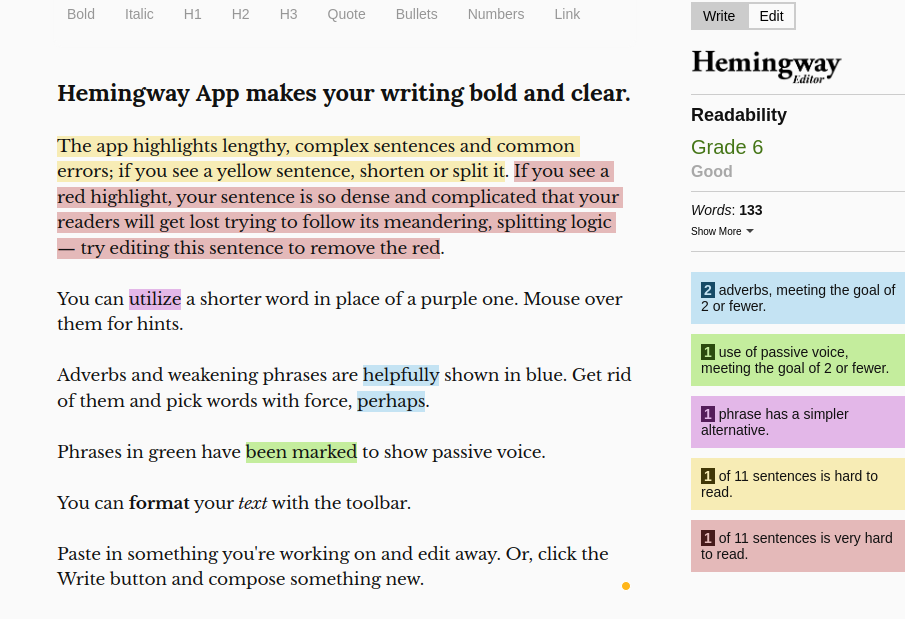 The second option on our list is very simple to use with a very visual and colorful presentation. Hemingway is all about marking all of your mistakes in a way you can clearly see them. For example, if your sentences are too complex, they will be marked in red. If you are using a passive voice and action is needed, it will be marked in green. This way, you can just put your mouse on the color and choose the suggestion and correct it right away. Correcting your grammar has never been easier!

Jetpack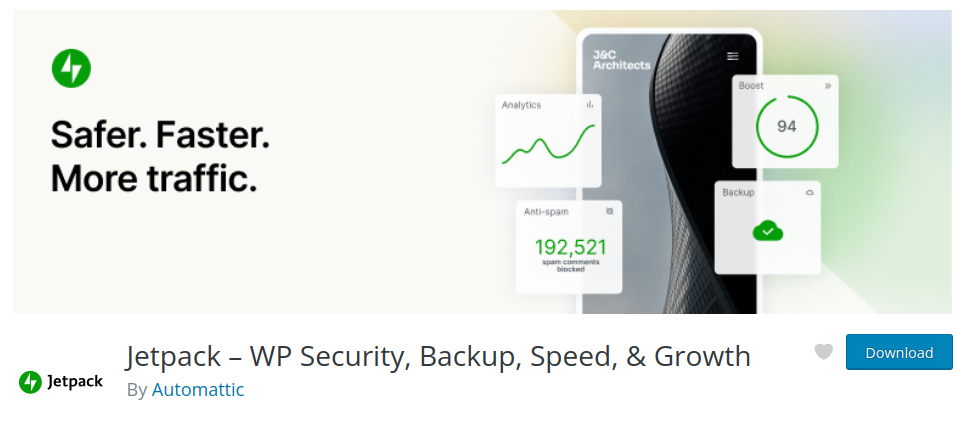 Jetpack is a WordPress plugin that has many features to offer and amongst all of them is a proofreading tool that we are going to talk about. The way it works is similar to the last tool we have just mentioned. It also shows you all of your mistakes clearly by marking them in colors. Three colors are being used and they have clear explanations. Red means misspelled or misused, green will hint at grammar mistakes while blue is there to improve your writing style. You can also personalize which mistakes you want to point out by going into settings and checking them on the given list. <
GrammarLookup.com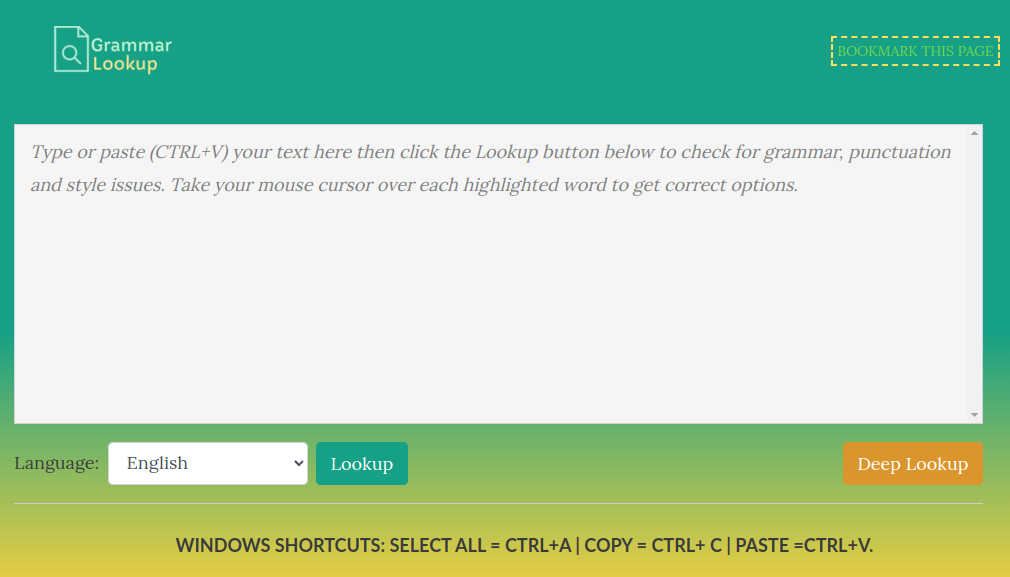 The next one is completely free and very easy to use and navigate through and it is called GrammarLookup.com. With it, you just type in your sentences or even paste a whole text in the are designed for text and then click on "Lookup". This way your text will be checked and all of your mistakes will be marked with different colors. To correct everything, you just have to hover your mouse cursor on each word. If you want an even better check-up, you can just click on the button next to this one that says "Deep Lookout". With it being completely free, anyone can get it and not bother themselves with grammar mistakes.
Ginger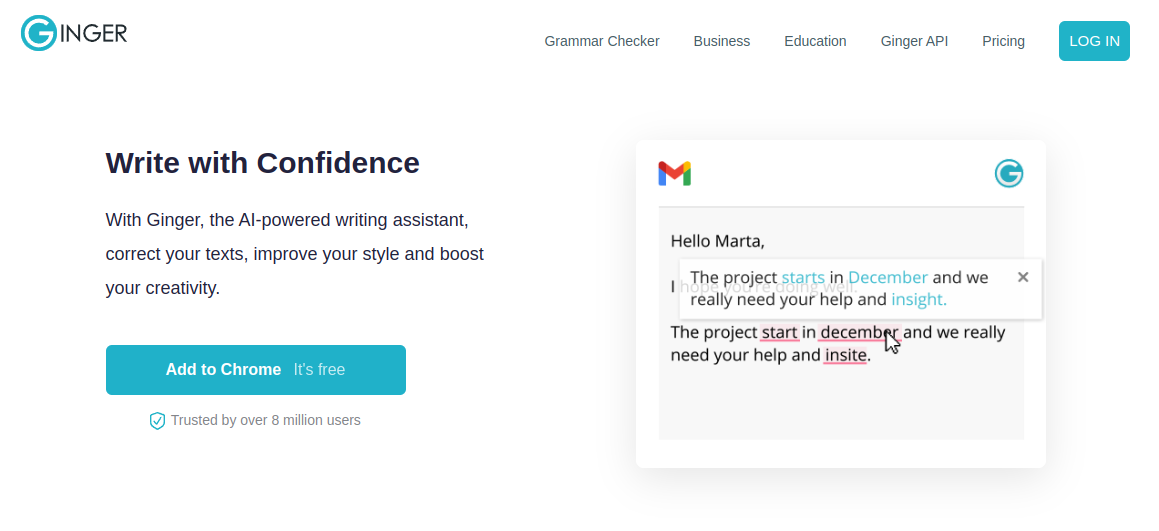 Ginger is also an AI-powered writing assistant that helps you take your grammar to the next level. To correct your grammar, vocabulary, and writing style it will highlight the incorrect parts of your text and to correct them, you hover your mouse cursor over them and choose the suggestion. You can also easily rephrase your sentences to give them more clarity and sound more professional. The best part of Ginger is that it works on many different types of devices such as Windows, Chrome, Safari, Mac, Android, and iOS. This means you are never limited on where to use Ginger and your grammar will never have to suffer from being incorrect.
Conclusion
In this article, we have been discussing Grammarly alternatives. We have named 5 of them and explained all of their features. All of them have amazing features to choose from and will successfully and in a simple fashion take your writing to the next level because your grammar, vocabulary, and writing style will always be on their A game. If we had to suggest one of them, it would definitely have to be Linguix. It is an easy and effective way to get the best grammar, vocabulary, and way of writing. All of your mistakes will be highlighted in colors and you can correct all of them with a click of a button. Sound and write like a professional with Linguix.