Since people have started working more straight from their bedrooms instead of offices, online hiring has become more prevalent. If meetings, webinars, and presentations can successfully be held online, why wouldn't job interviews be held in the same way? It might be a bit difficult to opt for the right platform to do such a thing online, though.
This is where this list comes in. Here are the top six video interviewing platforms that provide you with plenty of features and where you can efficiently host your virtual interviews:
1. Rumble Studio
Rumble Studio is a service that can provide you with everything you need to set up and go through online interviews. Not only can you conduct virtual interviews, but you can also collect testimonials, do podcasts, and create virtual content quickly and easily. The interview landing page can be made exactly how you like it so you can ask relevant questions and get feedback in several different formats without the use of a single line of code.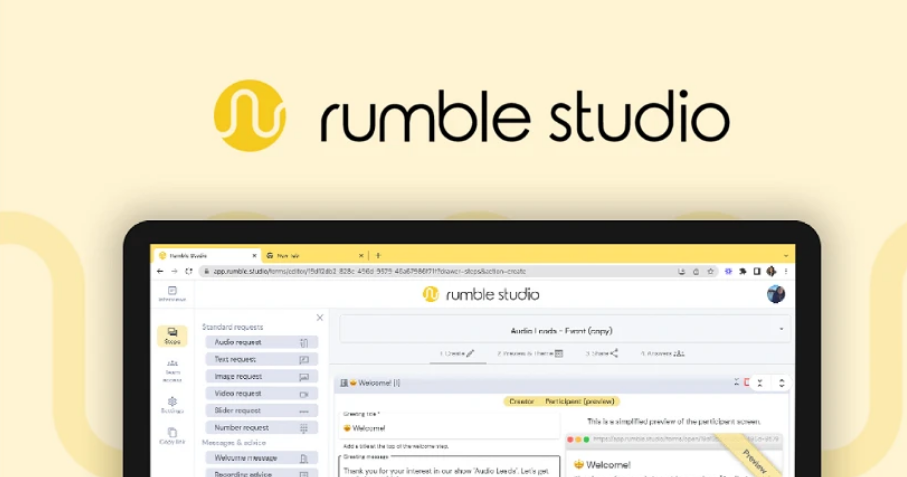 You can get started very quickly with one of Rumble Studio's ready-made templates or you can simply create your own custom text or audio questions. Your interviewees can either record or upload their audio as well as answer multiple-choice questions. Additionally, they can submit their text, images, and videos as a part of the interview.
You can use it to interview either individuals or multiple people at the same time. Users can auto-record and transcribe an unlimited number of audio clips so you can review them later on. These are just some of the features Rumble Studio can offer you, and there's plenty more where that came from.
2. Podcastle
Podcastle can provide you with plenty of tools that are laughably easy to use to create the perfect virtual interviews. You can edit multiple tracks at the same time as well as enhance the audio in just a moment of your time. The audio is of the highest quality, and you have access to video-recording features, too.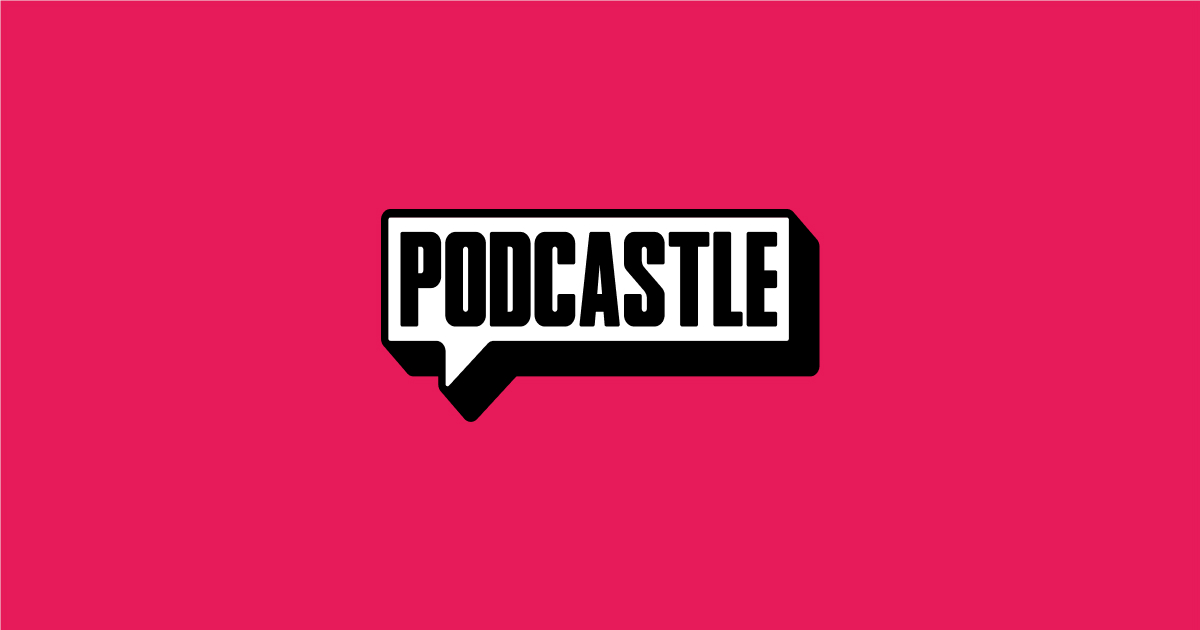 Live speech or audio files can be converted into text for easier understanding or review in merely a few seconds. There's AI-powered noise and echo cancellation to get that clear and undisturbed sound. Not to mention there is a text-to-speech option, as well. This platform gives you enough editing features so you won't have to use any third-party apps, meaning you can conveniently have everything in one place.
3. Riverside.fm
Riverside.fm gives you a great platform for local recording of your interviews, and that's up to 4K video resolution. Usually, when your internet connection is of poor quality, the recording freezes up or gets extremely pixelated. Riverside.fm stops that problem, so no more frustratingly imperfect video. The audio it records is of the highest quality as well.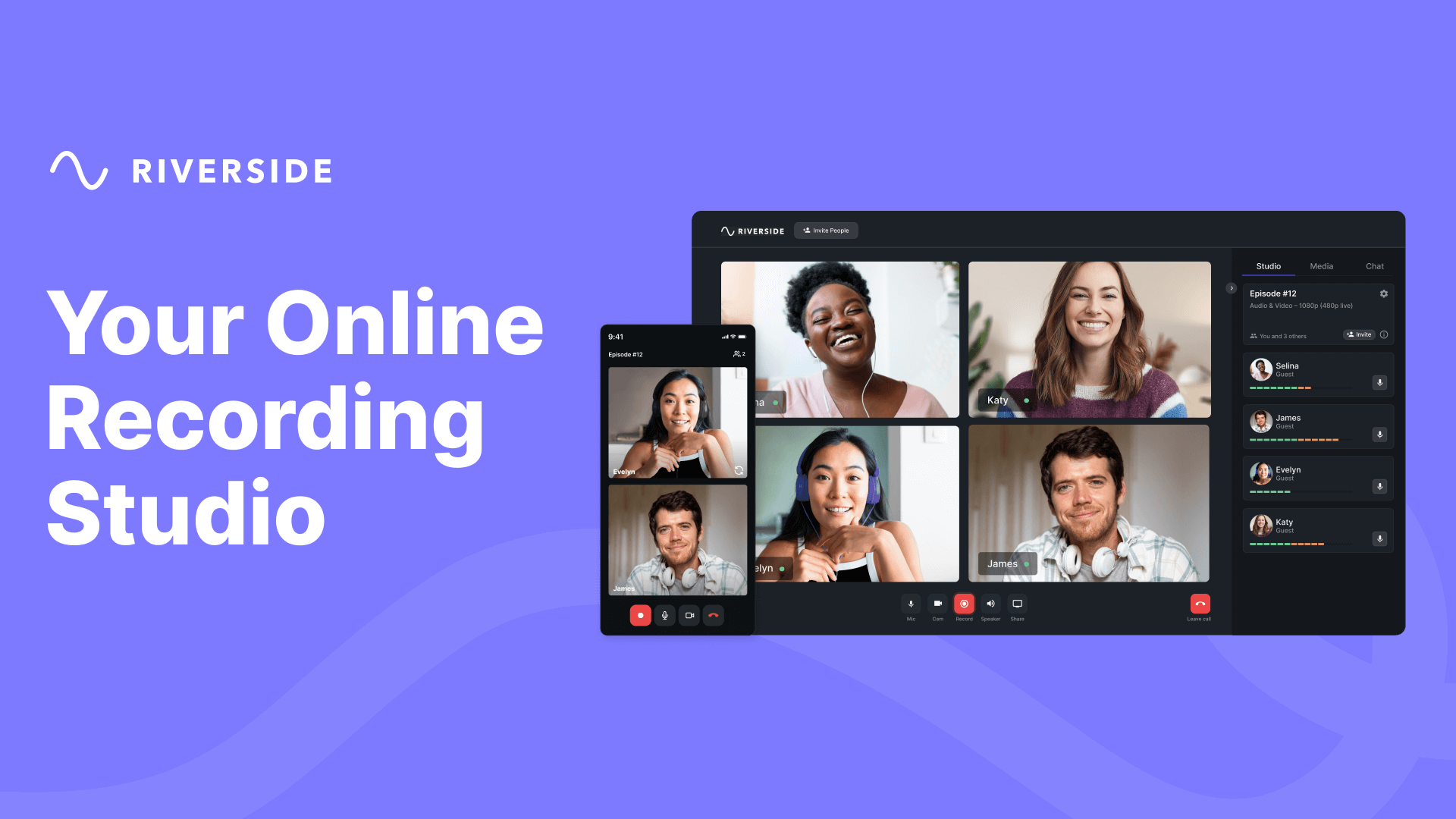 The audio and video after the interview can automatically be uploaded to the cloud so as soon as it ends, you can download them in a matter of moments. Even if your computer crashed during the interview, your recordings by that point will be saved automatically. You can quickly create clips of the long videos so you can share them more easily on social media and extend your reach this way.
Post-production is made easy by the fact that the audio and video tracks for every single participant are separated. There's also the useful Producer Mode feature which allows you to join in and overview the session without being recorded. Of course, it allows you to control the settings, too.
4. WebEx
WebEx is a service that can offer you lots of features you can efficiently use to hold interactive presentations, online meetings, webinars, and interviews. The security on the platform is quite tight, so you don't have to worry about your online sessions being interrupted in any way.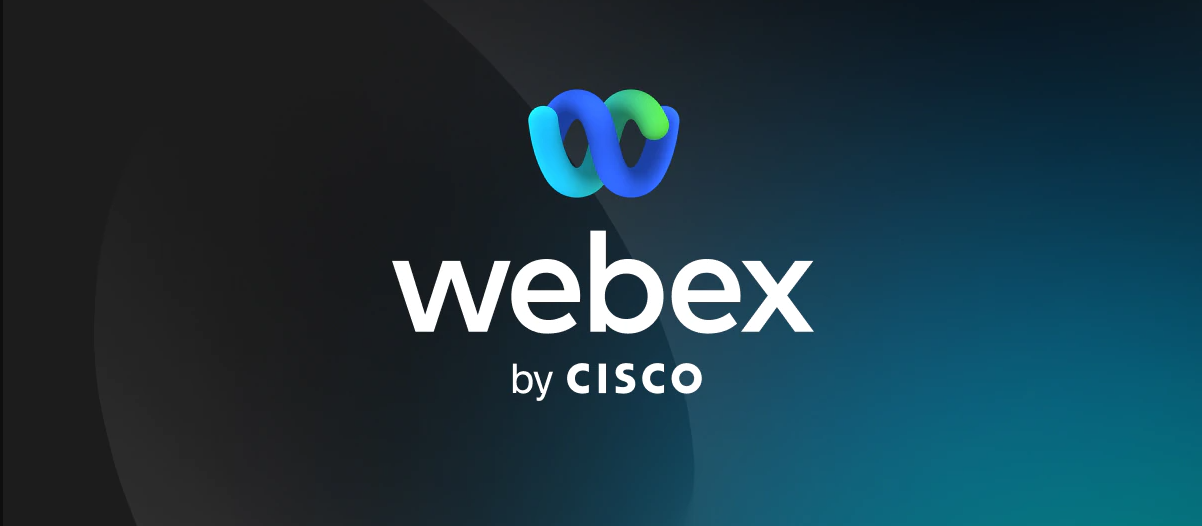 Privacy and safety are guaranteed with WebEx. You can make your interviews interactive by using the whiteboard feature. There are also various AI-powered features, for example, automatic transcription and a well-functioning noise removal tool.
This way everyone can easily follow, which is especially useful if you are having multiple participants in the interview. Sharing files is easy, too. You can also customize the environment as much as you would like.
5. VideoAsk
VideoAsk is another great interviewing tool that allows you to record your questions and share links as easily as possible. There are a few response options, including video, audio, text, and others such as contact forms. Everything that happens during the interview is recorded, transcribed, and well-put so you can manage it later.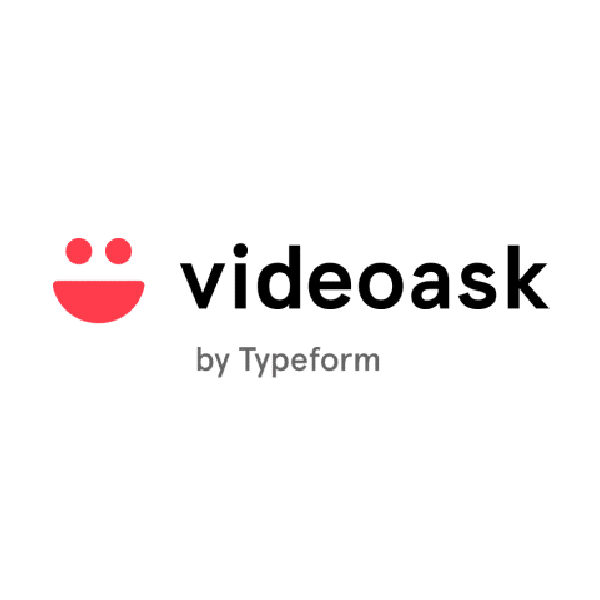 You can make your hiring way faster simply by using pre-recorded video to interview people. It has another nifty feature, which is the feedback option given to both rejected and hired applicants so they can give you insight into your interview conducting capabilities, which can help you get better at recruitment.
6. VidCruiter
VidCruiter is software made specifically for hiring. It gets you many nifty tools you can use in the interviews so your candidates feel at ease. With VidCruiter, the whole interviewing process will be seamlessly organized. It provides mobile support, too. Your interviewees can instantly join via email or SMS links you share them.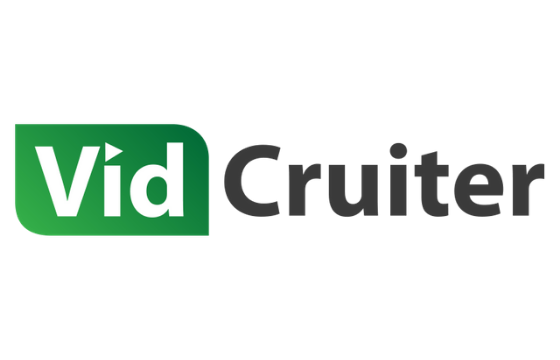 It has a waiting room, you can check for technicalities before you start, and you even get some tips on how to set up the interviews. So, no third-party apps or downloads are needed to interview from any device you would like. The service also provides you with an automated scheduling feature so you can give your candidates the choice of when they want to be interviewed.
VidCruiter has an intuitive central dashboard that has everything in one place, including a real-time evaluation scale that can help you recognize the top talent of the interviewees based on rating.
Conclusion
There are quite a few platforms you can host your recruiting, or other, interviews on. However, some are more and some are less specialized. All six of these platforms should provide you with enough features to conduct solid interviews. However, Rumble Studio is on the top of the list for good reason, and if you check it out, you won't be disappointed.