It is always useful to be able to have a reset button, we can take games as an example. When you are playing a game and you don't like an option you have chosen or you don't like how it is going, you can just reset it to the previous settings.
The same can be done to Internet websites and WordPress is offering you reset plugins to help you do that. Why is it important to have the right reset plugin?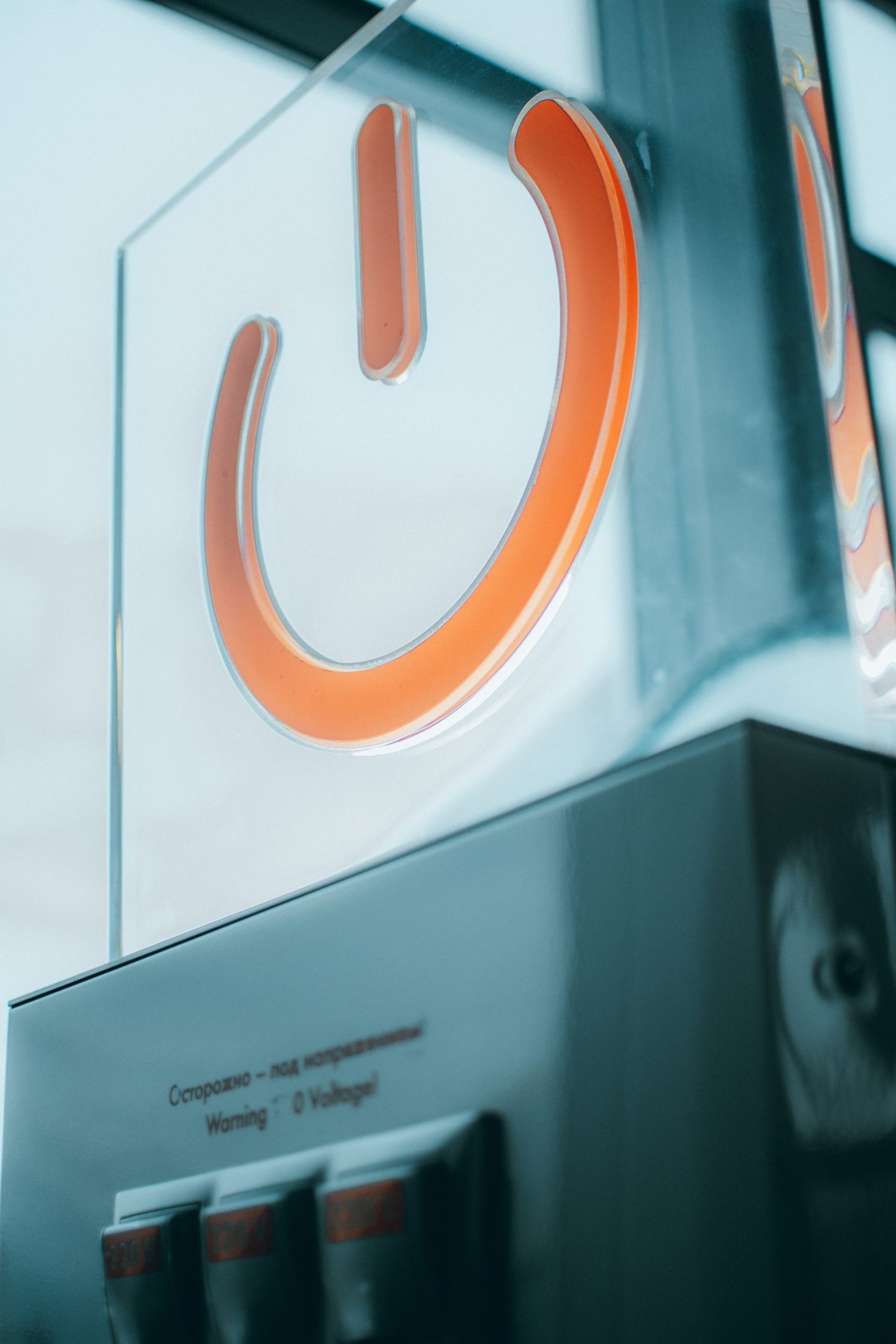 Because with the right plugin you can help yourself while testing changes on your site as well as while making a new site. You can also reset parts of the site or the whole site in a matter of seconds because all you need is a few clicks. In this article, I will present you with the best three free WordPress reset plugins.
WP Reset
WP Reset is the first on our list of plugins. With this plugin, you don't have to worry about modifications because it will reset your site's database without much effort and without changing anything. It will delete all customizations and content but you can also choose what you want it to delete so it can only delete the chosen parts as well.
You don't have to worry about accidental resetting or that you won't be able to get your data back after you click reset because this plugin comes with a very useful feature.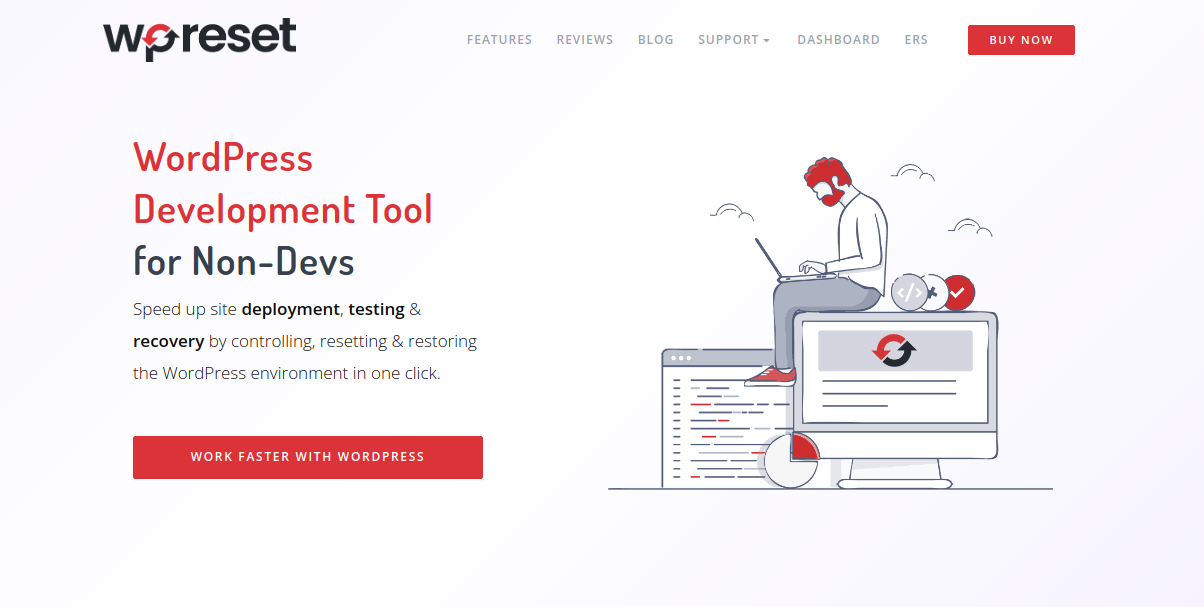 It comes with built-in snapshots which can restore everything with just one click. It is also very helpful and useful not only for these reasons but because it also speeds up testing and debugging.
If you want more, you can head over to the PRO version of the WP Reset's plugin and get more features such as more cleaning tools, a way to create collections of your favorite plugins, a chance to not display logos, and also centralized management which means that everything you do, you are doing in the same place. Free or PRO, WP Reset is one of the best reset plugins out there.
Database Reset
With this plugin, we are talking databases. The second plugin on our "best WordPress reset plugins" list allows you to reset your databases and you can choose to reset all tables or just the ones you choose. Database Reset doesn't require any type of installation or modifications so you won't go through much trouble while using this plugin.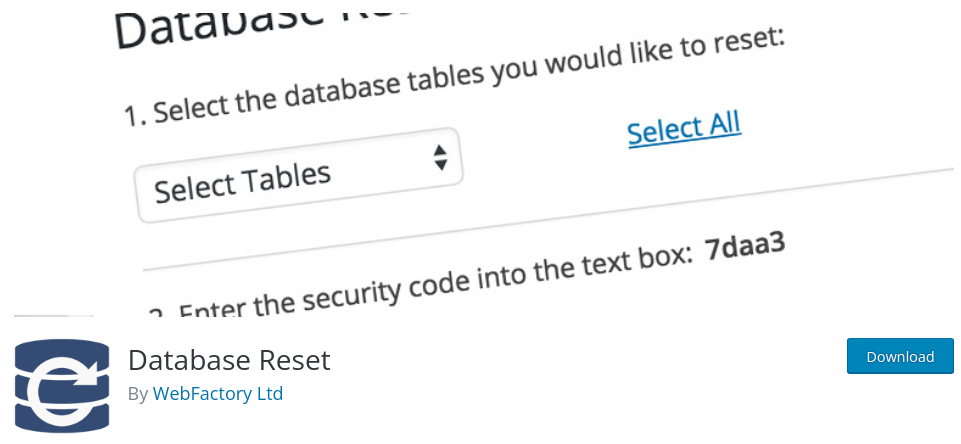 You don't have to worry about accidental resetting with this plugin either because you have to confirm that you want something to be reset, the plugin does nothing without your control. This means that the plugin gives you all the control you need and you always know what and when is going to happen.
If you need a plugin that will clean your databases, do all the work for you and not require much effort – Database Reset is the right plugin for you.
Customizer Reset
The last plugin on our list but not any less valuable is Customizer Reset. This plugin is a little bit different from the first two we have mentioned and it is like that because it is focused on themes. What does that mean? That means that with this plugin you can reset theme customizations.
Any theme modifications that have been made with Customizer API will be removed when using this plugin. With over 10,000+ installations this plugin just works and it shows that because it works with almost any theme you can imagine.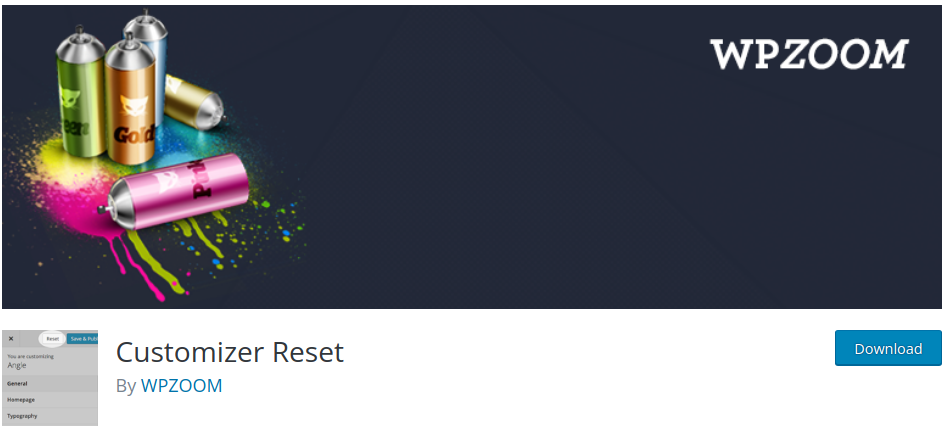 It is compatible with 99% themes and if that is not enough reason to get it then I don't know what is! You will never run into any complications because it works with almost everything. If you are somebody that is constantly working with themes and you need a good reset plugin then you can head over to Customizer Reset and get your themes in order right now!
To conclude
In this article, we have talked about the best free WordPress reset plugins and have made a list of three. We have discussed their features and ways in which they can make your life easier and better. Every plugin mentioned has its' own specialties and benefits and all of them are extremely helpful and efficient. The first two are broader whilst the last one is focused on themes.
If we would have to mention one of them, it would have to be WP Reset.
WP Reset is a plugin with many amazing features that can conquer any problem that you encounter and there are no complications that WP Reset can't solve. If you want to be able to reset anything you want and make resetting easy and enjoyable, head over to the WP Reset page and install it today. You won't regret it because WP Reset just works!