The pandemic helped everyone realize how hard it is to manage platforms that provide a certain service to different users. The larger the list – the more complicated it gets. Group classes, on-demand appointments, payments, and much more abruptly happened to be in the midst of the world's attention and therefore in great demand.
So many tools and plugins were quickly released to address the existing needs of countless clients, but there was always something lacking that left the customers and other stakeholders with no choice. Luckily, the solution arrived when least expected.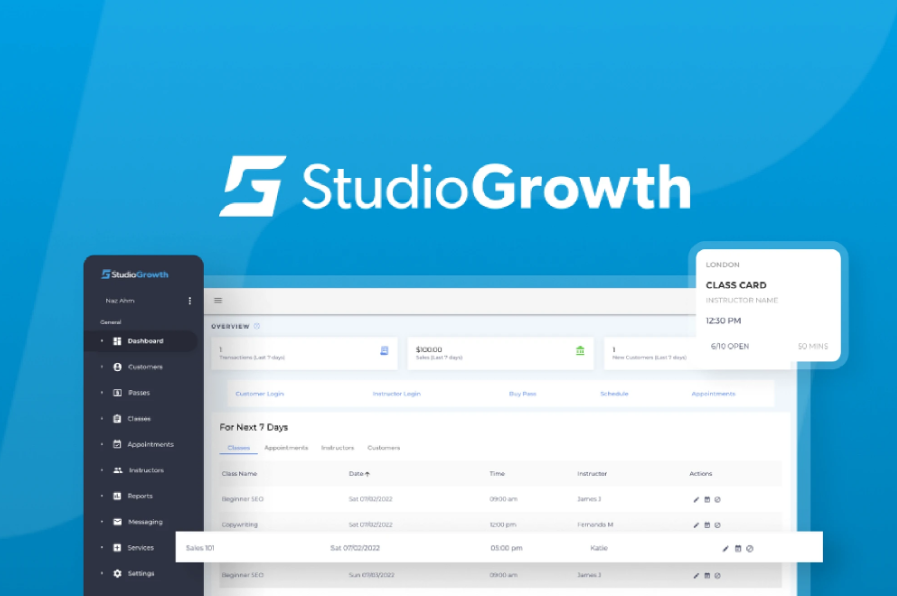 Say hello to StudioGrowth, a dream answer for the creation and management of multiple schedules regardless of whether they are one-time sellers, recurring educators, or a private consultant. Building mobile-friendly booking or reservation pages is now possible with the use of your color theme, logo, layouts, or whatever you think will add to the promotion of your brand and service.
If you are an educator, for instance, you will appreciate some features that come with it. An automated waitlist management system will let the admin limit the number of participants in the event, whether they are students, clients, or activists.
With no prior experience, StudioGrowth will enable you to set up the entire marketplace, podcast, therapy, or any service business you need. It is important to note that there is an innovative feature that will let you level up your service offer. Namely, you can now provide an on-demand scheduling system to your clients which will lead to fewer cancellations.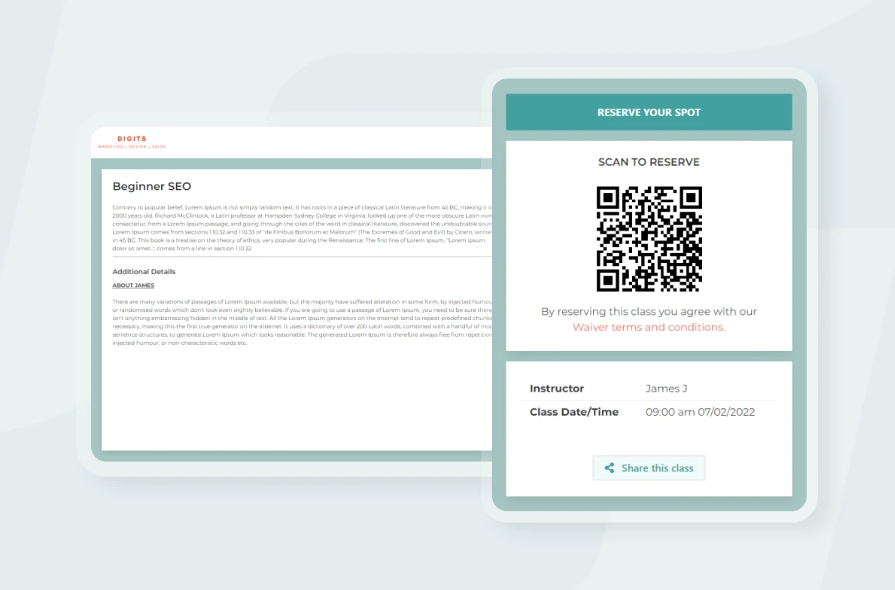 Furthermore and fortunately for numerous users, StudioGrowth easily integrates with platforms such as Zoom, so virtual one-on-one meetings are now easy to organize. For that reason, StudioGrowth fits a wide variety of professions and industries, and that is also why it fits the therapeutic, consulting, or educating services.
Not only that, you will be able to play with free trials or other types of memberships to boost the sign-up rate and customer lifetime value. Moreover, payments are made easily with the QR codes at the checkout. The transactions are made safe and easy with Google Pay or Apple Pay.
Attracting new customers is fine, as long as you don't lose the existing ones, right? Exactly, sometimes you need mechanisms to engage the customers you have already, and e-mail triggers are one of them. StudioGrowth uses them to boost your sales. Besides that, there is more.
StudioGrowth will give the staff you hire a certain dose of autonomy since they will be able to manage their availability, schedule or cancel appointments, and keep track of attendance. The high conversion rate makes StudioGrowth a great choice for customer portals thanks to the self-service feature. High-converting nature of the page builder can help booking pages navigate more traffic and visitors to the checkout page.
Additionally, the users can serve themselves by building up their memberships and reservations, which further leads to more efficient operation under fewer support requests. Now if you wondered how else StudioGrowth replaces a full-time assistant employee, let's talk more about what is there in the store.
Instead of hiring an assistant for 40 hours per week, simply synchronize calendars and import high-priority dates and timings in just a few clicks. Considering how packed it is with the benefits it brings, it seems like StudioGrowth will remain one of the most desired membership management tools available.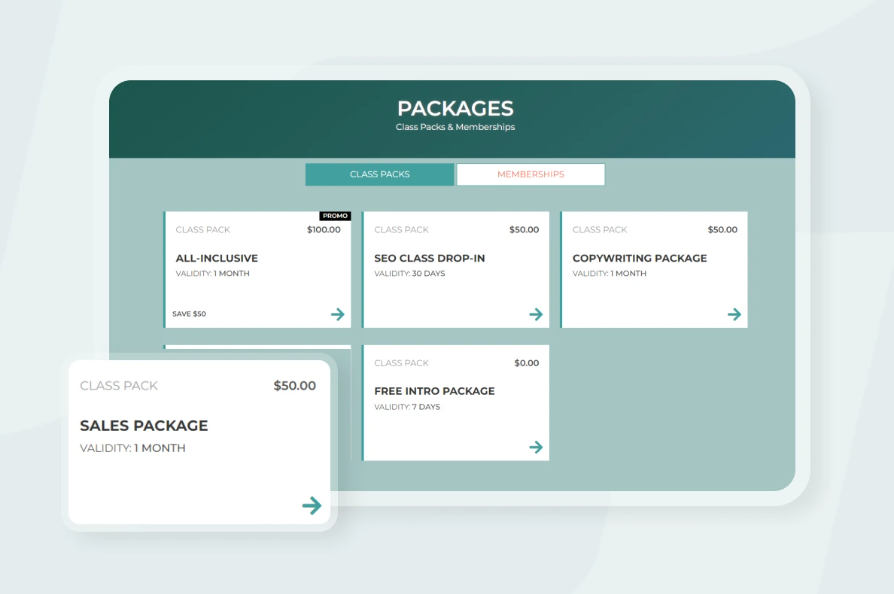 Handling a variety of complex tasks related to any service business can be challenging and often required legit assistance like having an additional employee. Unless we talk about StudioGrowth. So far it has shown to be one of those plug-and-play tools developed to deliver exactly what you need to enhance the conversion rate of your service business. Unlike similar member management software, StudioGrowth keeps it simple with no bluff features.
You will no longer need to experiment with multiple programs just to meet your daily needs of the business. This tool will let you rest between different tasks that used to be both time-consuming and stressful at the same time.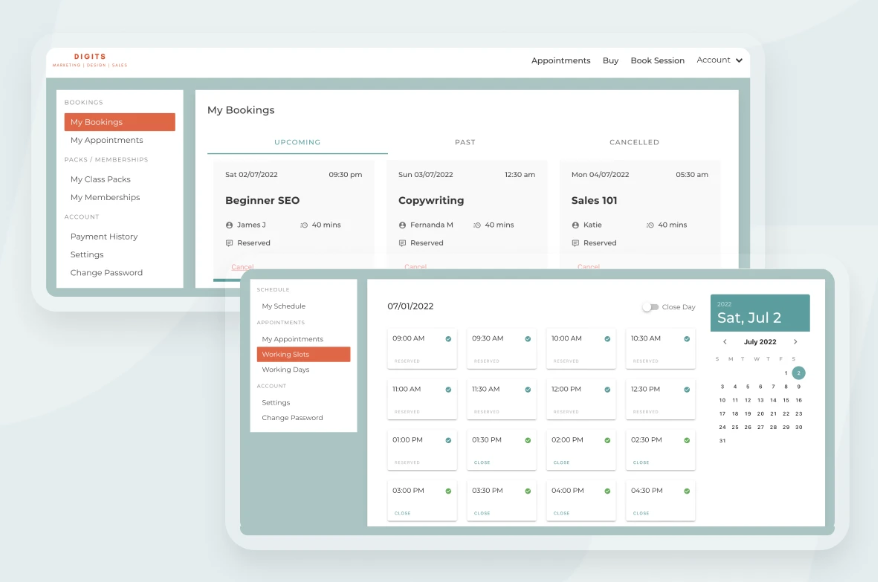 These include receiving payments, scheduling, organizing, or even capturing some more leads. In other words, StudioGrowth is the tool that happily takes care of the tasks that frustrate you the most. It offers a unique experience in managing virtual events while attracting new customers daily. People like educators, event organizers, small businesses, and many more found StudioGrowth as a perfect solution to the needs of their businesses.
The ability to schedule both recurring or one-time services, as well as virtual events and in-person consultations, certainly contributed to the success of those who know the secret word that grows sales. Save time and get creative with StudioGrowth, organizing and leading virtual events like a pro with the most sophisticated functionalities of the digital world.