Before diving into the world of real estate, we first need to define what real estate means. We can define real estate as a property consisting of lands or buildings. On the other hand, we can define WordPress as open-source software that can help you create websites, blogs, or apps.
You're probably asking yourself how are these two related? Can WordPress help you with your real estate business and in which way? Well, I will show you that by presenting you 6 of the best WordPress plugins for real estate and showing you their best features.
Essential Real Estate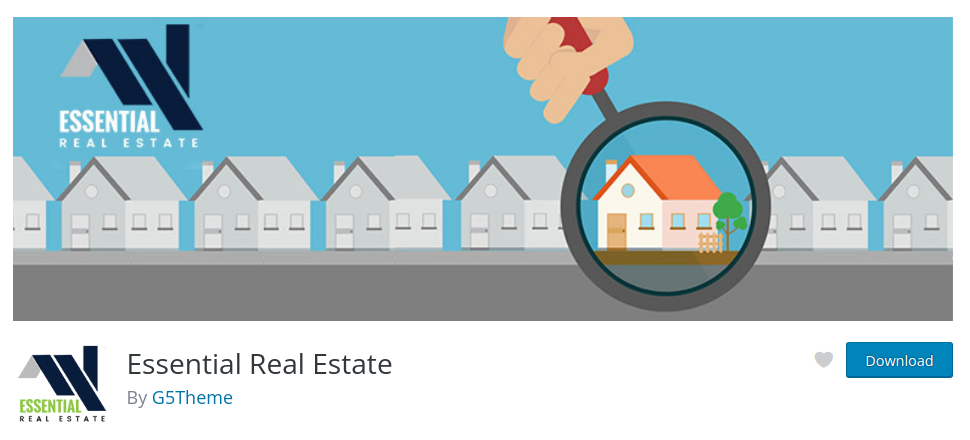 The first plugin that we're going to talk about is Essential Real Estate by G5Theme. If you're into real estate, having a website can be really helpful in making your business better and more efficient. Essential Real Estate is free but has all completely customizable premium features.
Some of the features are already defined pages for your real estate website, the possibility to manage property listing and favorite properties, you also have email listing alerts, and a contact agent. It is fully responsive and customizable so you can change whatever you want to make it your own.
Estatik Real Estate Plugin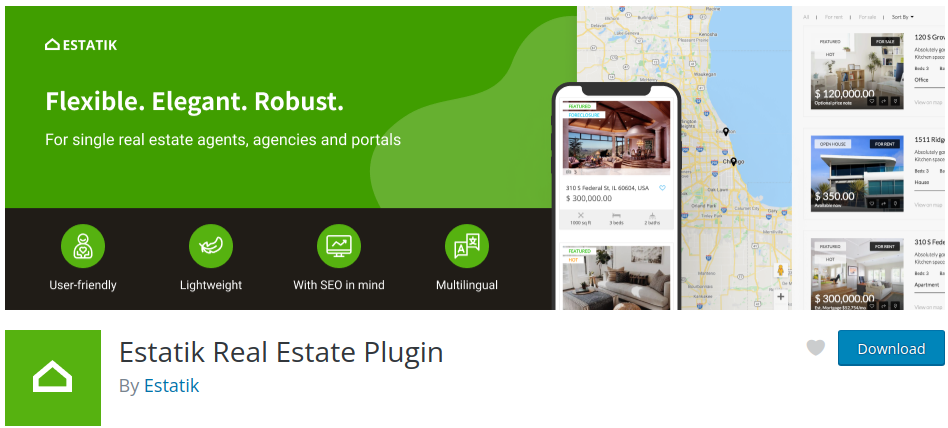 After Essential Real Estate, we have to mention Estatik Real Estate Plugin. If you're a single agent or an agency, fear not because this plugin covers both. It comes with a free theme and some instructions to get you settled.
Some of the features that it offers you are social sharing to get your website recognized and visited, a slideshow and request info widget as well as a fields builder. It is also really customizable and you can customize whatever you want from types and statuses to property labels.
Easy Property Listings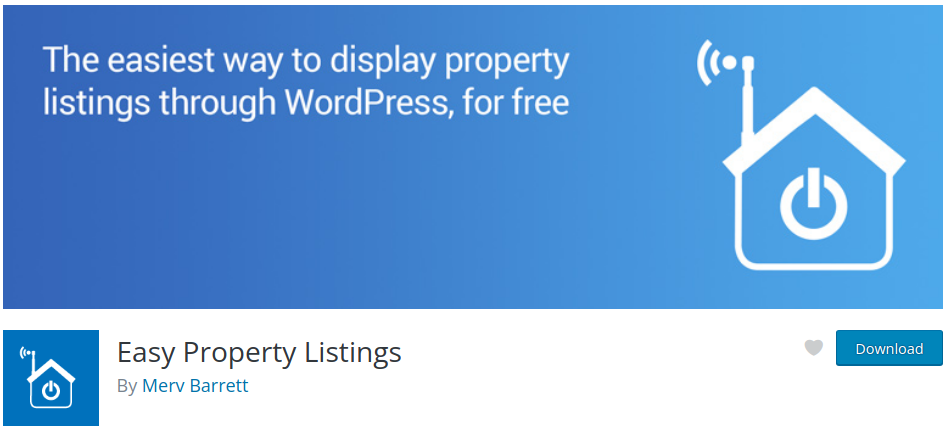 The third plugin worth mentioning is Easy Property Listings. This plugin is also competing to give you a perfect website for your real estate. It is fully customizable and makes your personality shine through, it is responsive and also mobile-ready as well as has free theme templates waiting for you.
It is really fast and efficient and also doesn't require any extra knowledge because it has built-in tutorials for any help you might need. It also works really quickly in adding listings, setups, and publicizing.
GeoDirectory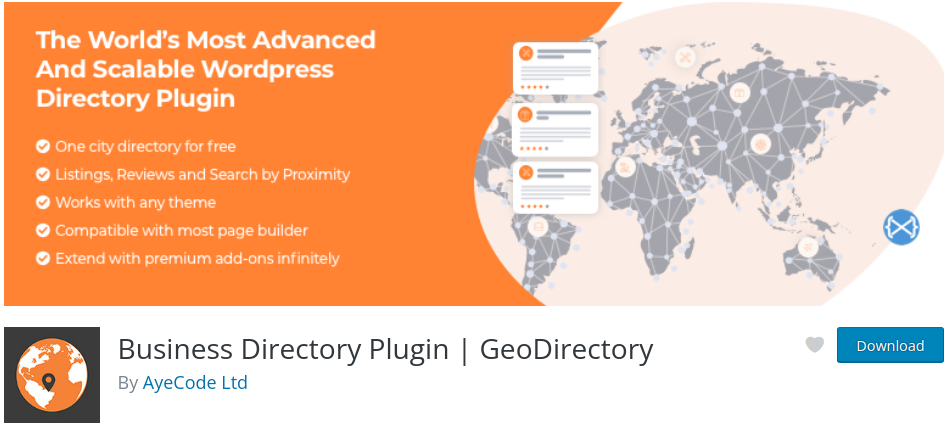 This WordPress plugin helps you create a location-based business directory. GeoDirectory is completely customizable with any theme and page builder and helps you work fast without any additional trouble. As we have already mentioned it is location-based which means you can focus on a small part or a whole city and it has a Google Maps Widget on display for you.
It is constantly adding new features and some new ones are a tap builder, badge system, custom email templates, and a guest add listing. You can easily create real estate portals because this plugin comes with dummy data for real estate listings. All of these features are here to make your life easier and provide you with the best options for your real estate.
Realtyna Organic IDX Plugin + WPL Real Estate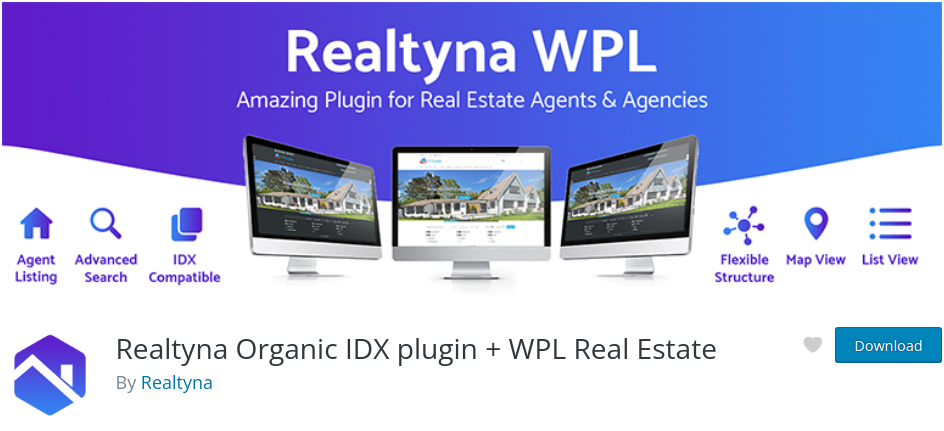 The next plugin, Realtyna Organic IDX plugin + WPL Real Estate by Realtyna, is amazing for single agents or agencies. WPL stands for WordPress Property Listing and it is not only helpful in real estate but also in vertical markets. The best part of it is that its' database management is flexible and fully up to you.
You don't have to customize the database to change fields in the way you want to change them. Not only this but language also plays a big part in making WPL Real Estate great. It is among all of these other qualities a translate-ready plugin. This means that you can change your language quickly and easily.
uListing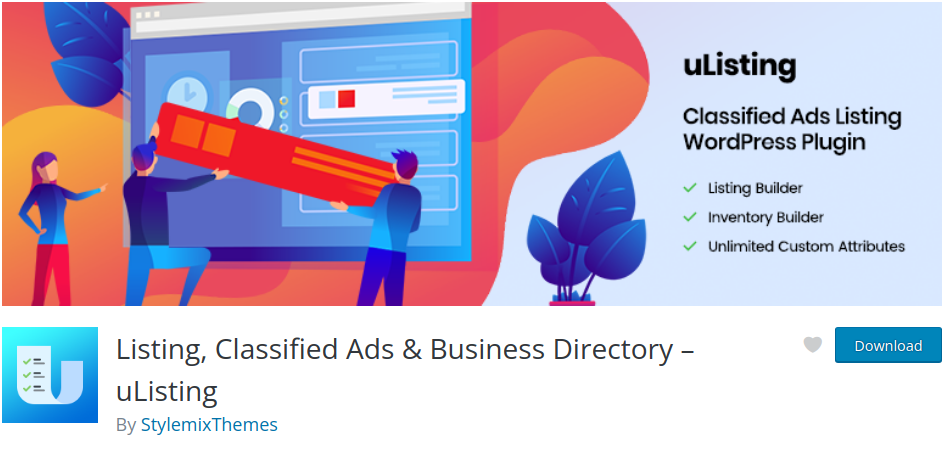 If you need a listing, classified ads, and business directory all at the same place, you can head over to uListing. This plugin is free but that doesn't mean that it doesn't have many high-quality features. Some of them are drag-and-drop builders which will help you make a website pretty fast and everything you do is completely customizable so you can change it to your liking and preference.
You can use it for anything you want and among that is, of course, our theme of interest, real estate. Make browsing through listing quick and easy with uListing.
To conclude:
In this article, I have presented you with the 6 best WordPress plugins for real estate. We've discussed and explained all of them and you now know every feature they offer and how they can help you in your real estate business. Now it is your turn to trust WordPress and choose the one you like the best and let it save your time, money, and effort. You can not go wrong with any of them because their features won't let you down!